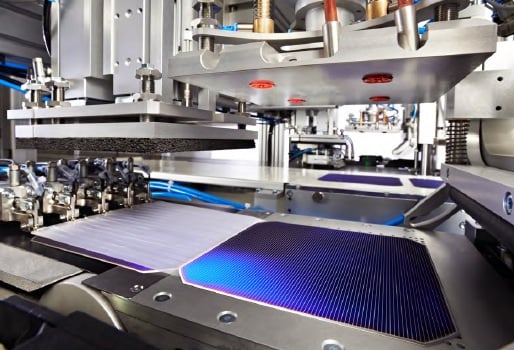 Leading PV manufacturing equipment supplier Meyer Burger has confirmed it has secured a major order with an Italian-based PV manufacturer to supply heterojunction (HJ) solar cell coating technology as part of previously announced plans.
Meyer Burger said that the CHF 45 million (US$45.6 million) deal included installation, on-site training and service of its HELiA platform for the production of high efficiency bifacial HJ solar cells as well as a full interlink automation of the manufacturing facility, intended to provide capacity of 200MW of cells per annum.
Hans Brändle, CEO at Meyer Burger, said: "We are very pleased to enter into this important strategic partnership with a strong and recognised leader in the downstream renewable energy market. This marks an important milestone for Meyer Burger's industrialised HJT technology which is on its way to becoming the next high-efficiency cell technology for bifacial solar modules."
The equipment supplier will also collaborate in a joint development partnership with the PV manufacturer to drive average HJ cell efficiencies beyond 23%. This is expected to lead to the customer adopting Meyer Burger's SWCT module technology. Initial production is expected to use conventional busbars.
Delivery of the equipment to the customers existing facility in Catania, Italy was said to start by mid-2018, with full production expected to begin in 2019.