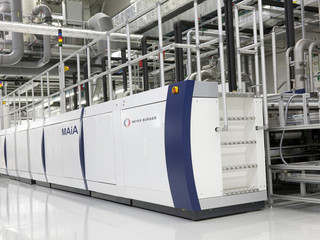 Leading PV manufacturing equipment supplier Meyer Burger Technology has secured orders from two existing customers based in Asia for its PERC (Passivated Emitter Rear Contact) cell technology, valued at around US$19.6 million.
Meyer Burger said the tool orders included the delivery and installation of its MAiA 2.1 technology platform, which is expected to commence in the second quarter of 2017.
Both of the orders would be attributed to its 2016 order backlog, according to the company. Meyer Burger had previously reported incoming orders for the first nine months of 2016 of CHF 358.5 million (US$367.2 million).