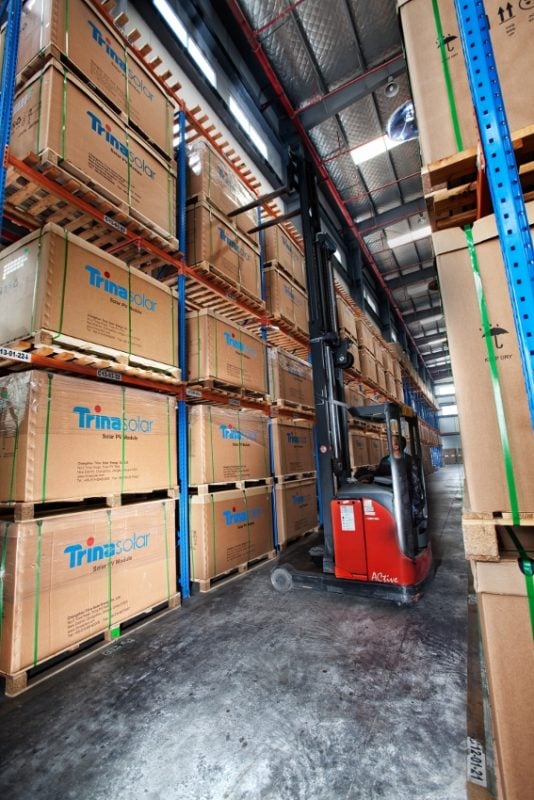 Trina Solar is targeting a step-change in its market share in Europe as it switches to imports from its non-Chinese manufacturing plants.
According to a senior executive at the company, trade measures in Europe had seen its market share reduced to below 2%.
The leading 'Silicon Module Super League' (SMSL) member displayed modules produced by its Vietnam-based facility at Intersolar last week and is progressing with plans for production in the Netherlands following its purchase of Solland Solar's cell facility.
The company left the price undertaking in January after deciding that it could be more competitive with modules produced outside China. The agreement between China and the EU imposed the minimum import price (MIP), the level of which has remained unchanged, largely due to currency fluctuations locked into its method of calculation.
"The MIP price is far from the market reality," said Rongfang Yin, president of Trina's module business in Europe and Africa. "Trina as a company strictly follows the China and European Union's policies. It made business very difficult. We have seen some other companies using different ways to get their products to the European market.
"The rules are very strict but the European Union did not have a way to manage and monitor it, which made it very difficult for the companies that followed the rules. That's why we decided to quit the MIP and use products from our overseas manufacturing facilities," he said adding that this includes products from their Vietnam plant.
"Before we left the MIP we had a market reach of less than 2%. In the six months since then things have picked up a lot."
He expects a reduced but still strong number for the UK in Q2 and highlighted France, Germany and Turkey as other key markets moving forward.
To boost its chances in France, the company is configuring a module with components and materials sourced from the lowest carbon sources. Panels produced with a low carbon footprint receive an increased feed-in tariff rate from the French government.