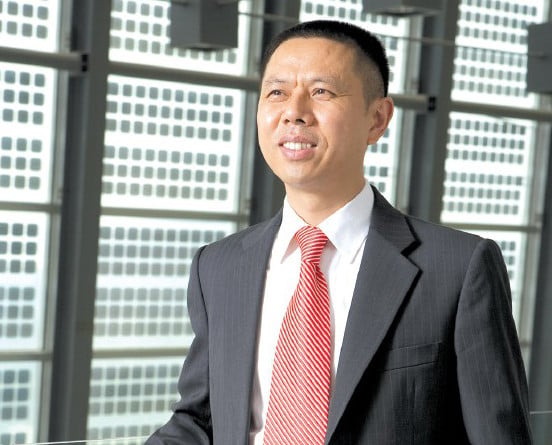 'Silicon Module Super League' (SMSL) member Trina Solar has set the date for investors to vote on the planned de-listing from the New York Stock Exchange (NYSE) by its chairman and CEO, Jifan Gao.
Trina Solar said that it would hold an extraordinary general meeting of shareholders on December 16, 2016. Shareholders of record at the close of business in the Cayman Islands on December 5, 2016 would be entitled to attend and vote at the EGM. ADS (American depositary shares) holders as of the close of business in New York City on November 14, 2016 would be entitled to instruct The Bank of New York Mellon, the ADS depositary, to vote the ordinary shares represented by the ADS's at the EGM, according to the company.
With limited shares in the public domain, Trina Solar is expected to secure a majority vote to go private.
The move by Trina Solar to initially go private is due to long-standing lower valuations of Chinese PV manufacturer's stocks listed on the NYSE and NASDAQ, compared to US rivals.
More recently, the crash in oil prices in 2015 led to a collapse in energy stocks, including solar that continues to this day. Industry overcapacity issues have also impacted solar stocks since the beginning of the third quarter of 2016.
However, Trina Solar's shares have remained relatively stable, only declining around 2% in the last 12 months, compared to US-based rival, SunPower which has seen shares plummet over 76% in the same period.
Trina Solar has not said publically what its plans are post the NYSE exit, yet expectations are that the company would IPO on the Hong Kong or a key Chinese stock exchange in due course. Typically, solar stocks on Asia-based exchanges have received comparable higher valuations.
Another SMSL member, JA Solar is also planning to exit NASDAQ.