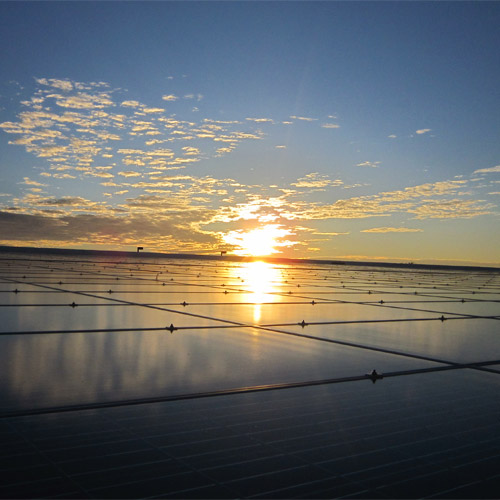 Trina Solar has delivered 123MW of PV modules to a solar project developed by DTEK, the largest private energy company in Ukraine.
Once completed, the solar installation will become the largest PV power facility locally and the largest single PV power station in Europe.
Located near Nikopol, Dnepropetrovsk Oblast in central Ukraine, the installation has a planned generation capacity of 246MW and will be capable of producing 280,000,000 kWh of PV energy annually.
The project, contracted by China Machinery Engineering Corporation (CMEC), is expected to be completed in early 2019 and be connected to the grid by March 2019. Once operational, the plant will provide an electricity supply to power 100,000 households in Ukraine and reduce carbon dioxide emissions by more than 300,000 tons annually.
Yin Rongfang, executive vice president of Trina Solar, said: "As technology continues to advance, solar PV as an energy source will gradually reach grid parity. At the same time, demand in emerging markets is increasing. This year, Trina Solar has, on several occasions, had good news to report from emerging markets including Ukraine and Vietnam, and we are very excited to have been recognized and trusted by local customers.
"As a global PV company that has maintained steady development over the long term, Trina Solar will continue to promote the application and adoption of clean energy worldwide."