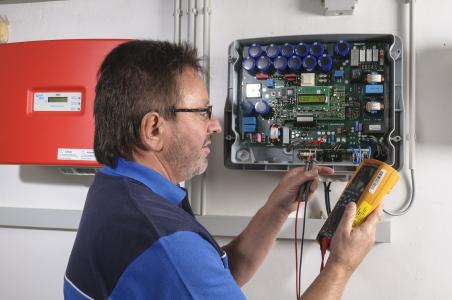 TÜV Rheinland is expanding its testing program for the quality assurance of PV components used in PV power plants that goes beyond the minimum requirements established in typical certification and safety standards.
At Intersolar Europe 2016, TÜV Rheinland is featuring its comprehensive examination program for PV system components to developers, operators, insurers, investors and manufacturers.
Guido Volberg, an expert on photovoltaic components at TÜV Rheinland said, An important aspect here is the location of the plant and the resulting demands on components. For example, photovoltaic components should be resistant to corrosion in an agricultural environment to ammonia or by the sea to salt air."
The program was also said to provide for an assessment of the components before the end of a typical warranty period. This review is carried out by on-site examinations and laboratory tests.