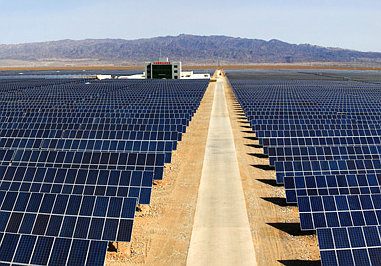 Chinese downstream firm United PV has issued US$100 million in bonds in return for the construction, ownership, maintenance and operation of 160MW of projects.
United will issue the three-year bonds to Huaqing Solar Power in return for the capacity that will be delivered in one or more projects. According to documents issued through the Hong Kong stock Exchange, the deal is set at a rate of RMB8.5 (US$1.32) per Watt.
The deal takes United PV's funding for the past 12 months beyond the HK$3 billion (US$387 million). The bond's interest rate has been set at 6.25% with payments due every six months.
The projects will all be built in mainland China.
"It is United PV's strategy to identify suitable investment opportunities to acquire solar power plants with good prospects and potential for stable returns," United PV said in a statement. "The company believes that the cooperation with Huaqing Solar Power will bring very positive impacts on boosting the solar power plants acquisitions, increasing United PV's total installed capacity and electricity generation volume."