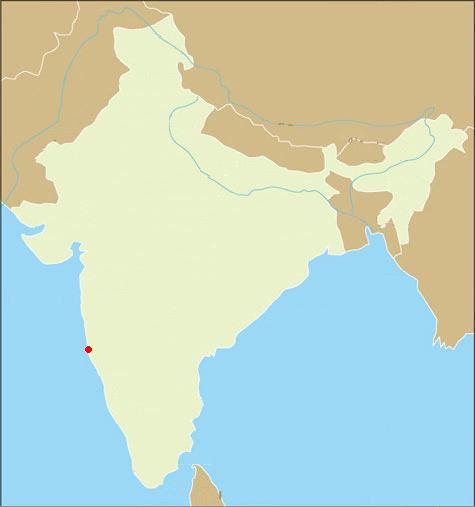 The potential for integrating solar, wind and energy storage in India is to be investigated under a new US-backed study, which will help India design its future grid.
India-based wind energy firm IL&FS Energy, a subsidiary of Infrastructure Leasing & Financial Services, has chosen GE Energy Consulting, an arm of digital industrial company General Electric, to carry out the study, with funding coming from the US Trade and Development Agency (USTDA).
GE will examine the feasibility of integrated wind, solar and energy storage projects at IL&FS sites at Ramagiri in the state of Andhra Pradesh, and at Nana Layja in Gujarat. The firm will design a plant that integrates all three energy technologies. It will then estimate the costs of the project, while taking into account the viability gap funding (VGF) mechanism, which is a funding scheme from India's Central government for renewable energy projects. The project is expected to be complete this summer.
Industry commentators have cited energy storage as a key solution to India's huge target of 100GW of solar by 2022, because the country is likely to face grid stability issues once a significant amount of PV has come online.
For example, Sundar Venkataraman, technical director, GE's Energy Consulting, said: "Energy storage can be particularly helpful for integrating variable renewable generation in India since the technical infrastructure and market mechanisms available at the disposal of many other power grids are not yet available in the country. As the costs start to come down, energy storage will become an integral part of India's grid."
The study initiative comes in the wake of last year's US-India Business Council, during which the USTDA and President Barack Obama announced plans to invest nearly US$2 billion for priority renewable energy projects in India.
IL&FS Energy signed a grant agreement with the USTDA to undertake a techno-economic feasibility study of renewables and energy storage at utility-scale in India.
Today's news also comes shortly after the Solar Energy Corporation of India (SECI) invited expressions of interest for what may be India's first utility-scale energy storage project to be combined with a solar and wind hybrid project at Rangreek, in the state of Himachal Pradesh.
In January, Indian newspaper Economic Times also reported that IL&FS would be developing 5GW solar park in Rajasthan, which would include some form of energy storage technology. PV Tech has repeatedly contacted IL&FS on this project, but received no response.
Referring to energy storage in India as a whole, Sunil Wadhwa, managing director, IL&FS Energy, said: "For commercial deployment of these technologies, a robust regulatory framework needs to be in place. The flexibility and cost reductions that energy storage technologies provide to grid infrastructure would allow India to achieve an efficient, low-carbon intensity trajectory. The current challenge, however, is to address the initial high cost through a regulatory framework."
Yesterday, Isabella Ni, seniour solar analyst at IHS, also cited a lack of regulation and incentives in India for energy storage.
In a boon for energy storage in India Iast month, it was revealed that SECI will also be floating a tender for PV capacity within the 750MW Ananthapurama Solar Park in the Kadapa district of Andhra Pradesh, including energy storage capacity, which will be part the technical requirements of the bidding.
PV Tech recently interviewed founder of Indian PV firm Dexler Energy Anand Nagarajan to discuss the wider issues of India's energy ecosystem that affect the solar sector.