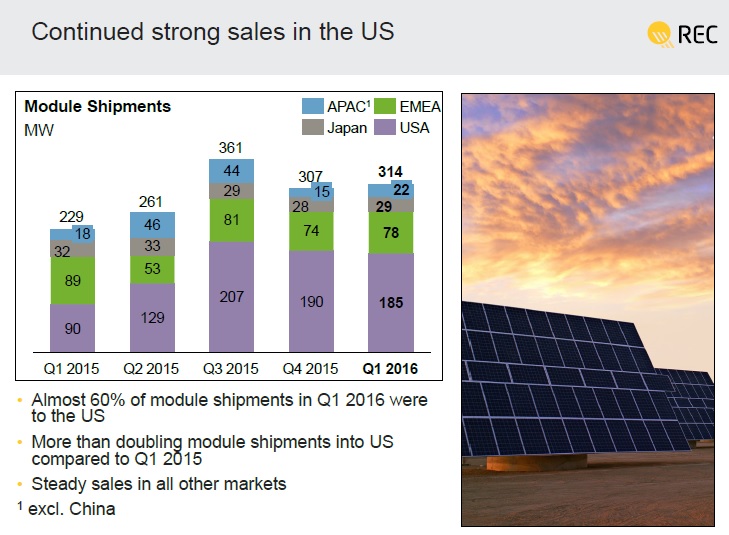 Singapore-based integrated PV module manufacturer REC Solar said total module shipments in the first quarter of 2016 reached 314MW, with the US accounting for almost 60% of shipments. REC Solar is a key supplier to leading US residential installer, SolarCity.
REC Solar noted that overall shipments in the quarter were 37% higher than the prior year period with US shipments more than double (90MW to 185MW) those set in the first quarter of 2015. As a result, REC Solar claimed it had become the second largest module supplier to the US residential market, up from third largest and the largest supplier in California.
The company said that it shipped 40MW of modules to the UK in the first quarter and 17MW in Germany, which was down slightly from shipments set in the last three consecutive quarters.
REC Solar noted that India was its top APAC sales region in the quarter, with module shipments of 13MW, including the company's largest order to date in that market – a 7MW supply agreement.