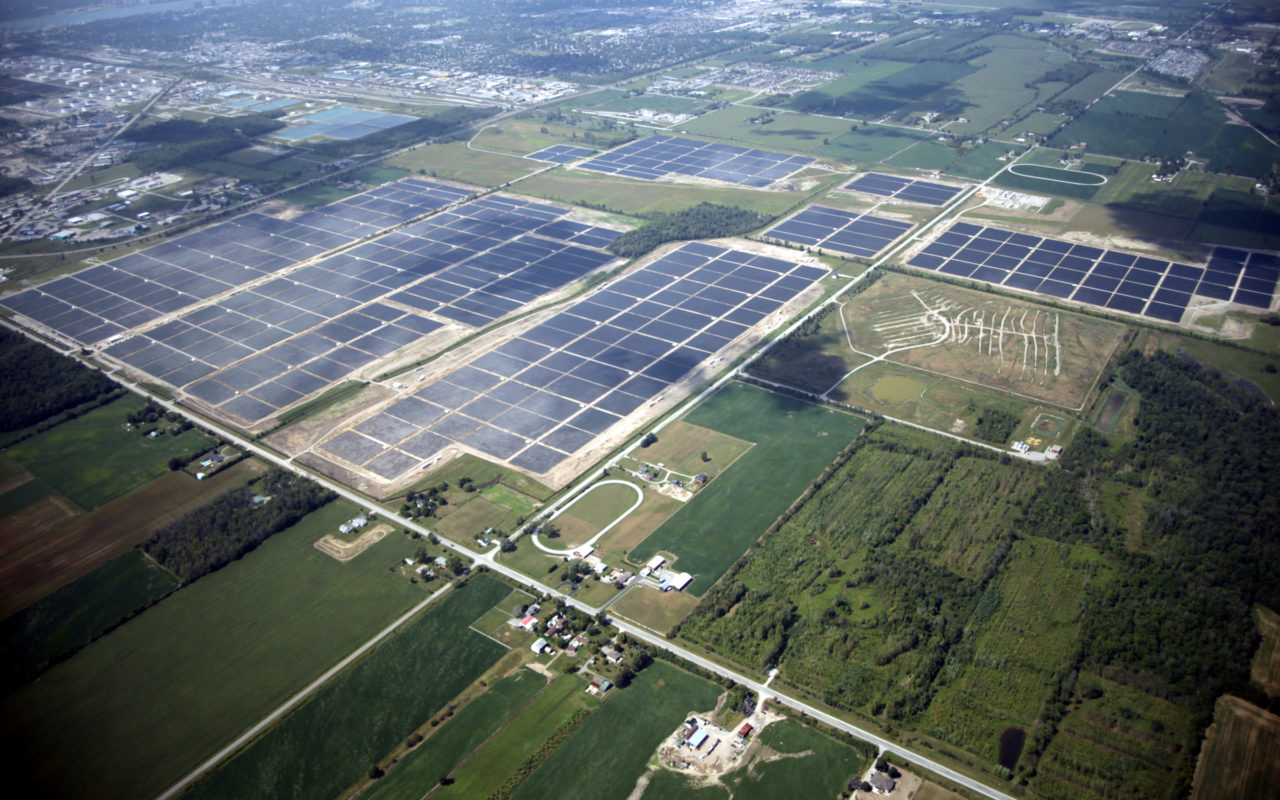 The US installed 7.3GW of solar in 2015, according to new data published by GTM Research and the Solar Energy Industries Association (SEIA) on Monday.
The figure is more than 1GW up on the previous year's record of 6.2GW with residential and utility-scale solar making the biggest gains.
It was also the first year that the country installed more solar power generating capacity than natural gas. In total, solar counted for 29% of all the new additions in 2015.
"Without a doubt, 2015 was a monumental year for the US solar industry, and perhaps what's most amazing is that we're only getting started," said Rhone Resch, president and CEO, SEIA.
With the investment tax credit (ITC) extended for solar beyond the original scheduled phase out at the end of 2016, Resch is confident that there is plenty more to come.
"Over the next few years, we're going to see solar continue to reach unprecedented heights as our nation makes a shift toward a carbon-free source of energy that also serves as an economic, job-creating engine," he added.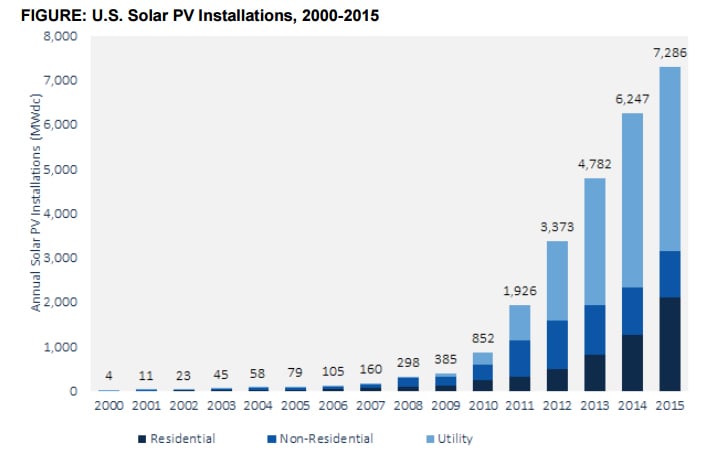 While California continued to dominate deployment, a number of other states have entered the fray with Utah climbing from 23rd in 2014 to seventh in 2015 and Georgia climbing from 16th to eighth. The top five states were California, North Carolina, Nevada, Massachusetts and New York.
"The US solar market remains concentrated in key states, with the top 10 states accounting for 87% of installed capacity in 2015," said Shayle Kann, senior vice president, GTM Research. "But growth has been widespread, and 24 of the 35 states that we track individually saw market growth in 2015," he added.
Residential solar grew 66% year-on-year passing the 2GW milestone for the first time. Utility-scale solar grew 6% and continues to represent more than half of all installed capacity with more than 4GW installed in 2015.
Top US solar states, according to GTM Research/SEIA
California
North Carolina
Nevada
Massachusetts
New York
Arizona
Utah
Georgia
Texas
New Jersey
Maryland
Colorado
Hawaii
Connecticut
Vermont
Florida
New Mexico
Louisiana
Oregon
Washington