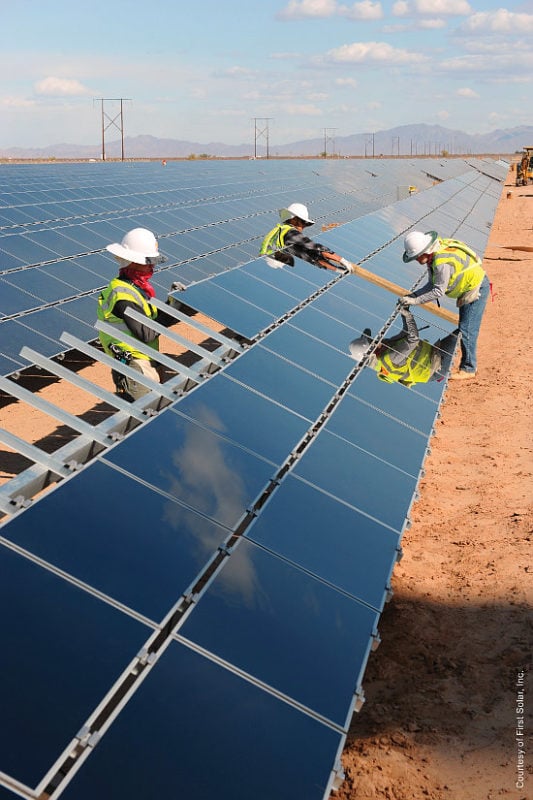 The US installed 107MW of large-scale solar in April, according to the latest figures released by the Federal Energy Regulatory Commission (FERC).
Nine projects including a 36.3MW expansion to the Blythe Solar 110 project and the 5MW Epscot solar project in Florida. The tally takes total PV project installations for 2016 past the 1GW mark (1045MW). That is more than double the 509MW installed in January to April 2015.
Total national utility-scale solar capacity has reached 16.66GW. It is expected to install 16GW of solar, of all scales, in 2016, according to GTM Research.