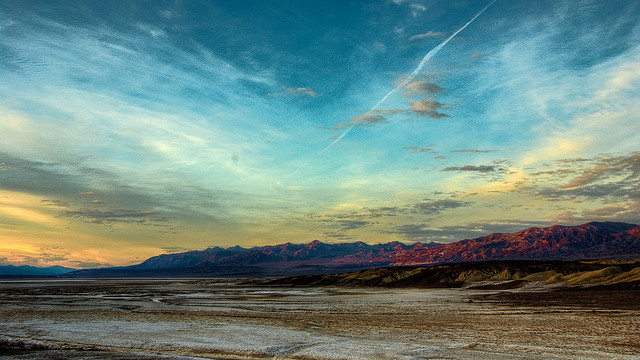 US Secretary of the Interior Sally Jewell and California Secretary for Natural Resources John Laird have announced the final environmental review for the first phase of the Desert Renewable Energy Conservation Plan (DRECP).
The DRECP — an extensive plan designed to spur renewable energy development and conservation on over four million hectares of federal land in the California desert — will feature an initial phase that will be led by the Bureau of Land Management.
Jewell noted: "Using a landscape-level perspective, unprecedented collaboration and extensive public engagement, this phase of the Desert Renewable Energy Conservation Plan will facilitate clean energy development, creating new jobs while cutting carbon pollution.
"This strategy provides effective protection and conservation for wildlife, recreation and cultural resources, while encouraging streamlined renewable energy development in the right places."
As part of Phase I, the Bureau of Land Management will tab certain Development Focus Areas that possess high-quality solar, wind and geothermal energy potential. The phase will also determine National Conservation Lands, and list Areas of Critical Environmental Concern, wildlife allocations and National Scenic and Historic Trail management locations in order to maintain biological, cultural and other values.
Neil Kornze, director of the Bureau of Land Management, said: "The plan released today will advance state and federal conservation goals in the desert regions of California while facilitating the timely permitting of renewable energy projects in appropriate areas. A vision for the desert, the DRECP represents an excellent example of collaboration among federal and state partners."
The non-federal land portion of the plan — Phase II — is currently still ongoing and will be orchestrated by partnerships with federal, state, county and private land partners.
Karen Douglas, commissioner of the California Energy Commission, added: "Having the federal component of the DRECP in place will be tremendously valuable as we continue to work with the counties and our state and federal agency partners on Phase II. By providing certainty for development and conservation across approximately 10 million acres of public land, the BLM has set a strong foundation for achieving the broader vision of the DRECP."
The initial planning for the DRECP first began in 2008 — shortly after California's desert region began receiving a large influx of applications for renewable energy projects. The blueprint has undergone a number of changes since its inception, with participating agencies most notably switching the plan to a phased approach back in March 2015.