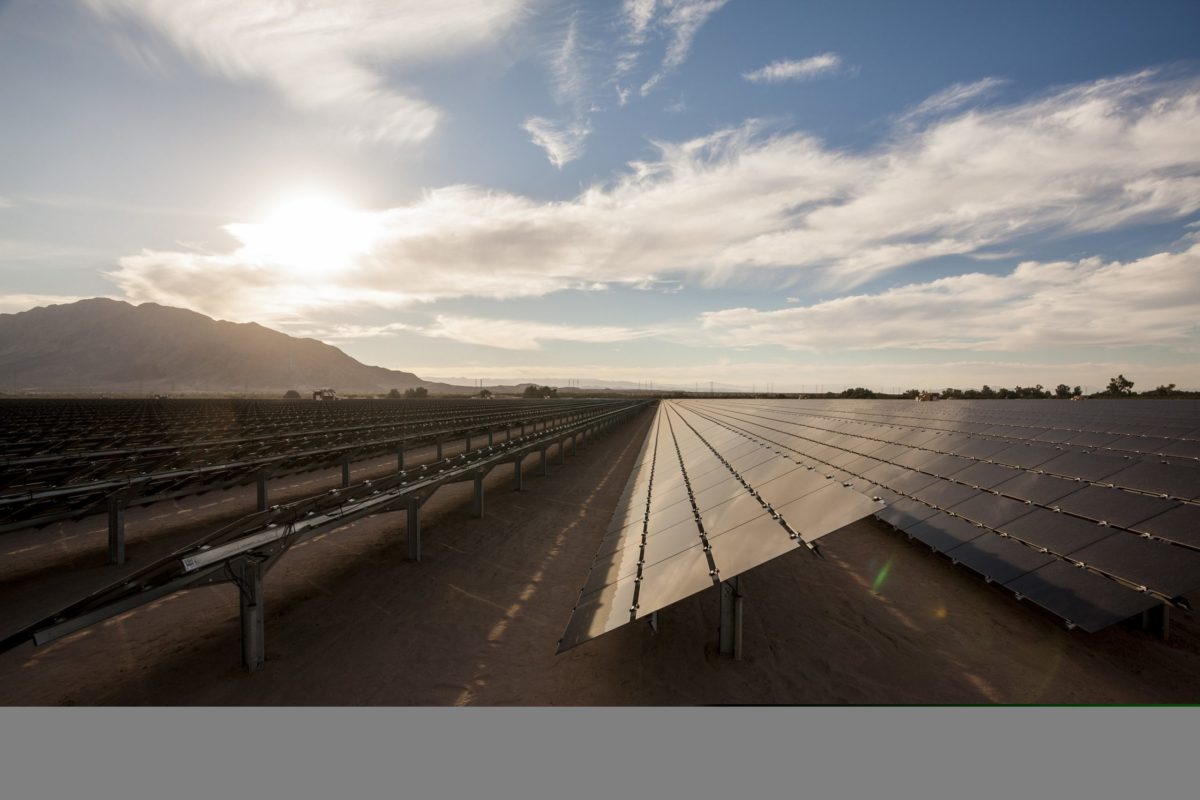 The US will see 10.9GW of solar installed in 2018, according to new research from Wood Mackenzie Power & Renewables.
The firm, formerly GTM Research, released its latest US Solar Market Insight Report which has noted the procurement of 8.5GW of utility solar in the first half of 2018. While Q2 has seen deployment fall 9% compared to the same period last year, there is some space for optimism. The residential sector has levelled out after a sustained period of contraction while procurement levels have spiked as component prices fall, offering developers and EPCs some respite.
The report notes that, barring the residential sector, system costs are at their lowest ever. Module costs, even with the 30% tariff, are at their second lowest price point ever.
"Once lower-than-expected module tariffs were announced in January 2018, developers and utilities began announcing new projects," Wood Mackenzie senior analyst Colin Smith writes in the report.
"As we move toward 2019, we expect to see continued procurement growth as developers look to secure projects they can bring online before the Investment Tax Credit (ITC) steps down to 10% in 2022."
As a result, the firm has added another 1.9GW to its five-year installation forecast.
"The data shows us that the tariffs have dampened solar's growth, as previously announced projects were cancelled or delayed due to the tariffs," said Abigail Ross Hopper, SEIA's president and CEO. "Yet, this report also reveals that the solar industry is simply too strong to be kept down. Procurement numbers show that solar is poised for substantial growth."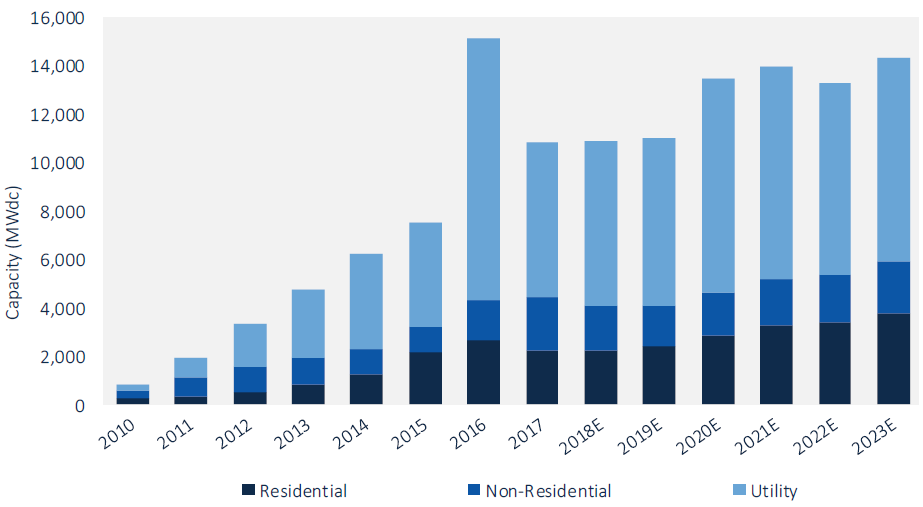 The fall in prices is somewhat easing a tumultuous period for EPCs and developers in the US. In the most recent edition of PV Tech Power, we heard how it has not been easy to capitalise on these module price decreases because so many US projects are working to fluid, shifting timelines. The drop in prices is also making some review what module technology they buy.
"We can now get high-efficiency modules for what we might have paid for low-efficiency," said George Hershman, general manager for renewable energy at Swinerton . "Everybody is looking at higher efficiency modules because we are seeing the delta between poly and mono, or mono PERC, closing."