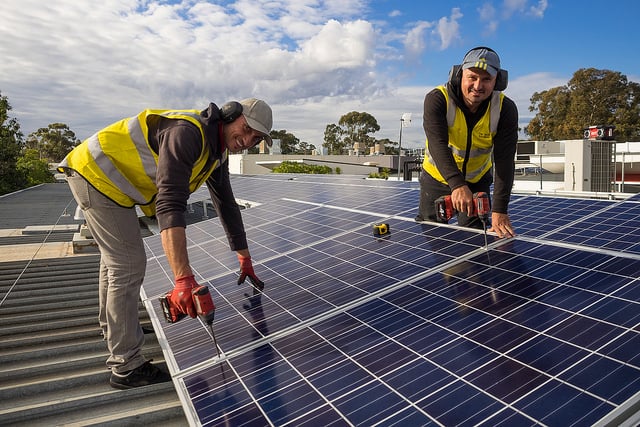 The Australian state of Victoria has more than doubled the feed-in-tariff (FiT) rates for small-scale renewables, in a move widely praised by PV advocates.
Independent regulator the Essential Services Commission (ESC) has set a FiT of AU$0.113/kWh (US$0.09) to be paid from 1 July this year, significantly up from the current level of AU$0.05/kWh. Homes and businesses that feed power from solar, wind, hydro or biomass systems of less than 100kW size are eligible.
All electricity retailers with more than 5,000 customers must offer at least the new minimum rate, but they may offer different packages and terms and conditions.
In most other states, rates for feeding electricity from rooftop solar back to the grid are set far lower at AU$0.06-0.05/kWh. Campaign Group Solar Citizens said this is just a quarter of the price that utilities charge for electricity from the grid.
Shani Tager, senior campaigner at Solar Citizens, said: "Solar owners are up against hugely powerful companies and corporations who are trying to make obscene profits from the solar they produce. Solar owners want, and deserve, a fair go for the contribution they make to powering Australia. We hope to see other regulatory bodies in Australia correcting the market failure that is seeing, in some states, solar producers being paid next to nothing for the power they produce."
The Alternative Technology Association (ATA) claimed that the new FiT could be applied to around 130,000 households in Victoria.
The new rules follow the ESC's 'Final Report on the Energy Value of Distributed Generation (Stage 1)' released last August, which made a number of recommendations on the design of FiT arrangements in the state.