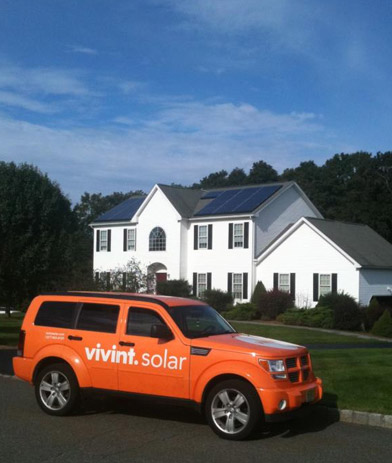 The two largest residential solar installers in the US have threatened to walk away from Nevada if proposals to curtail net metering credits are approved on Tuesday.
The state's Public Utilities Commission will decide on Tuesday whether to give the go ahead to plans that reward net metering customers for their PV at wholesale power prices as well as increasing charges on solar users. The proposal was lodged by NV Energy, the monopoly utility in the state, which claims that net metering places unfair burdens on non-solar customers.
"Accepting the proposed decision… would be an unfortunate step backward for Nevada and the solar industry," said Greg Butterfield, CEO, Vivint Solar.
"Vivint Solar, along with others in the industry, will be prevented from re-entering the Nevada market. Previously hired Vivint Solar employees, who were looking forward to living and working in Nevada, will be permanently relocated to neighbouring states," said Butterfield.
"If the Nevada Public Utilities Commission accepts this decision, the state of Nevada will lose jobs, economic output, and consumer choice, while protecting the interests of an entrenched monopoly, NV Energy, and its out-of-state owner Berkshire Hathaway Energy," he added.
Berkshire Hathaway and its chief, Warren Buffett, have been active investors in large-scale solar making an oft-lauded US$15 billion bet on the sector in 2014.
SolarCity CEO Lyndon Rive said if the PUC accepted the proposals it would be the first of 44 states with net metering to "take a step backwards".
"If the Nevada Public Utilities Commission's proposed decision is accepted tomorrow it will destroy the rooftop solar industry in one of the states with the most sunshine," said Rive. "There is so much wrong with the decision, the only option for the PUC is to reject it. The one beneficiary of this decision would be NV Energy, whose monopoly will have been protected. The people will have lost choice, jobs, and faith in their government.
"The decision would retroactively sabotage the investments Nevadans have already made in solar, even though they were encouraged by their government to make those investments. If the PUC approves this proposal, it will force SolarCity to cease sales and installation operations in Nevada. And if SolarCity, which has the lowest cost structure in the industry, is forced to shut down operations, you could estimate that more than 5,000 solar jobs across the industry will be lost as a result of this decision," warned Rive.