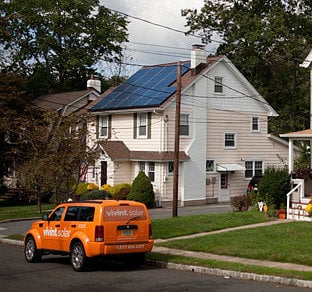 Updated: US residential PV installer Vivint Solar has informed SunEdsion that its failure to complete the acquisition of the company under its obligations has resulted in the termination of the deal.
Vivint Solar said in a statement that it would 'seek all legal remedies available to it in respect of such willful breach.'
The deal was initially announced in June 2015, which included 523MW of operating assets and 1.6GW of PV installation pipelines held by Vivint Solar that valued the deal at around US$2.2 billion that SunEdison yieldco, TerraForm Power was to acquire.
In December, 2015 SunEdison and Vivint Solar agreed to amend the conditions of the merger as SunEdison's financial position continued to deteriorate and its share price on the NYSE plummeted over 80%.
The amended deal included private equity firm Blackstone, the major shareholder in Vivint Solar committing US$250 million in a credit facility to SunEdsion to keep the deal alive.
Update (2)
Last night, Vivint Solar issues a statement that it had commenced an action in the Court of Chancery of the State of Delaware suing SunEdison over its failure to complete the merger acquistion of Vivint Solar.
Gregory Butterfield, President and CEO of Vivint Solar stated "SunEdison has willfully breached its obligations under the merger agreement and we intend to pursue Vivint Solar's remedies vigorously."
The company did not disclose what level of financial compensation it was seeking.
In an SEC filing today, SunEdison confirmed the legal position of Vivint Solar cancelling the merger agreement and confirmation that it was being sued by the US PV installer.