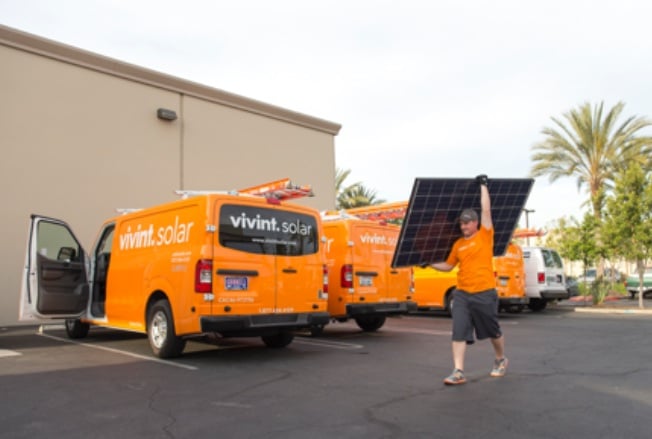 US residential PV installer Vivint Solar has started to get back to business with increased bookings and installations since recently cancelling the proposed sale of the company to SunEdison and its US-centric yieldco, Terraform Power.
The PV installer said in a financial analyst conference call that it booked installations totalling 66MW in the first quarter of 2016, up 33% from the prior year period.
Management noted that installations topped 55MW in the quarter, up 20% from the prior year period, which typically, due to seasonality is often the weakest for installations. The distractions over the sale of the company can be noted in that installs in the fourth quarter of 2015 totalled 58.6MW, down from 60.5MW in the third quarter.
Fortunately for Vivint Solar the US market is expected to continue its strong growth curve in 2016, following the ITC extension late last year. GTM Research has recently forecast that the US would install around 16GW of new solar capacity in 2016, 119% increase on last year's 7.3GW. US residential and commercial installs would account for around 26% of that total.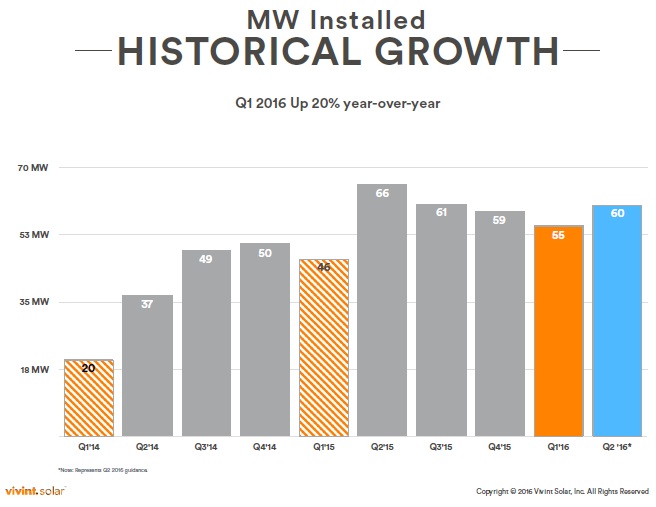 The rebound in the fortunes of Vivint Solar would therefore seem to be linked to its ability to maximise opportunities this year, building both its bookings and installations, while reducing costs, which increased in the first quarter to US$3.35/W, compared US$3.21/W in the first quarter of 2015.
The company recently secured a US$200 million term-debt facility to back installations and around US$200 million of possible tax equity transactions to further secure growth.
Vivint Solar guided second quarter installations of around 60MW, indicating a slow recovery.