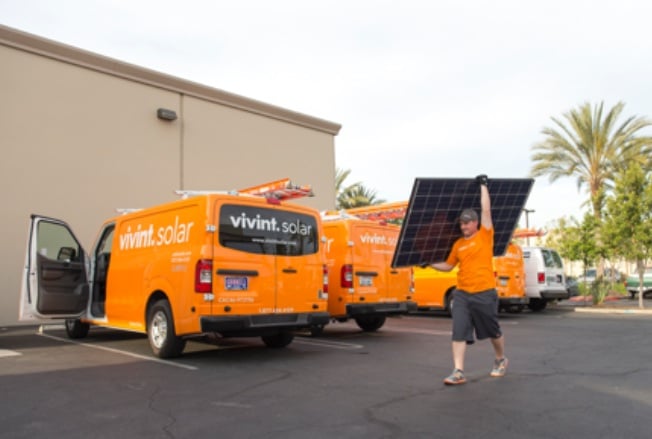 US residential solar installer Vivint Solar is focusing on higher profit markets over market share gains as it rebuilds its business, resulting in installations flatlining in 2017.
Vivint Solar reported third quarter 2017 installations of 47MW, almost exactly the same figure achieved in the last four quarters. That trend is expected to continue in the fourth quarter after guiding installs in the range of 46MW to 50MW.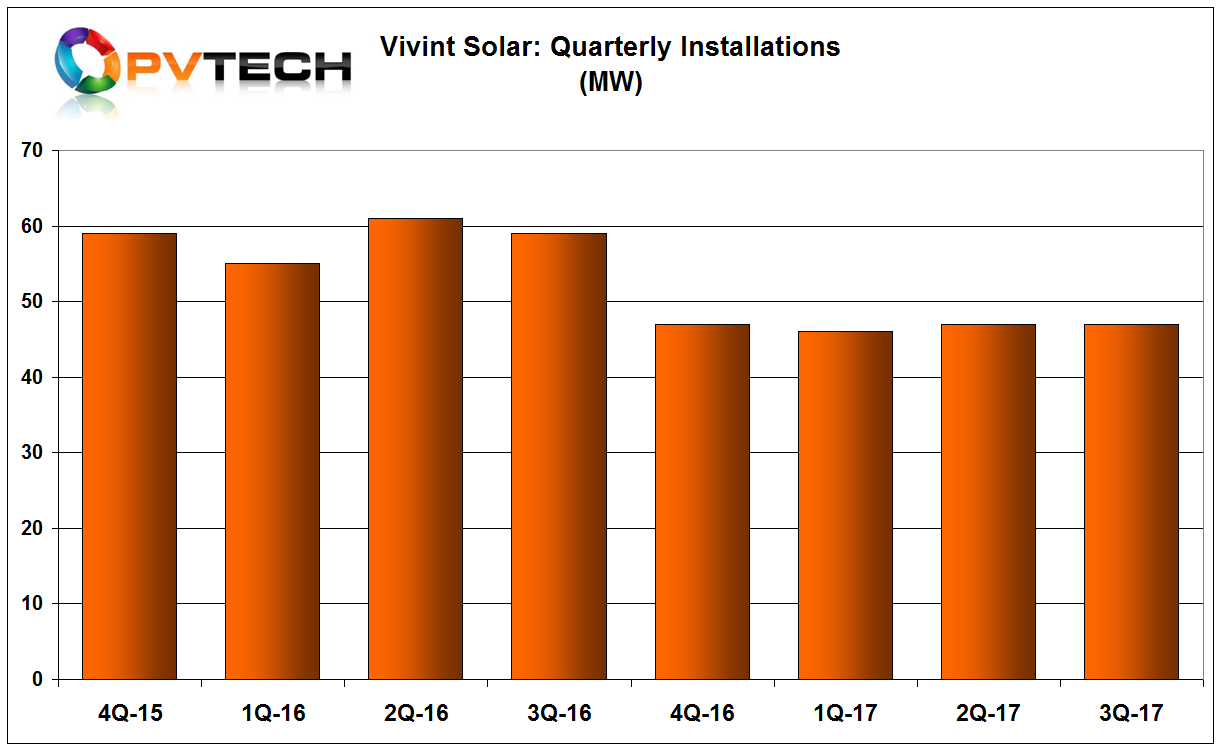 In contrast, during Vivint Solar's second quarter earnings call, management noted that a major increase in direct sales staff targeting California was responsible for its highest percentage of overall business in the last 12 months.
During Vivint Solar's third quarter earnings call management continued to tout further success in California.
"Our emphasis on our most profitable markets continues to yield results, with installations in California continuing to grow in the third quarter, up over 14% from a year ago and up 24% from last quarter," noted David Bywater, CEO of Vivint Solar. "Over the past year, we have worked extremely hard and invested heavily in our sales force in California and are happy to see the returns for this paying off."
New residential rooftop bookings have also flatlined in the last four quarters. Booking were 57MW in the fourth quarter of 2016, a recent high but hovered at 53MW in the third quarter of 2017.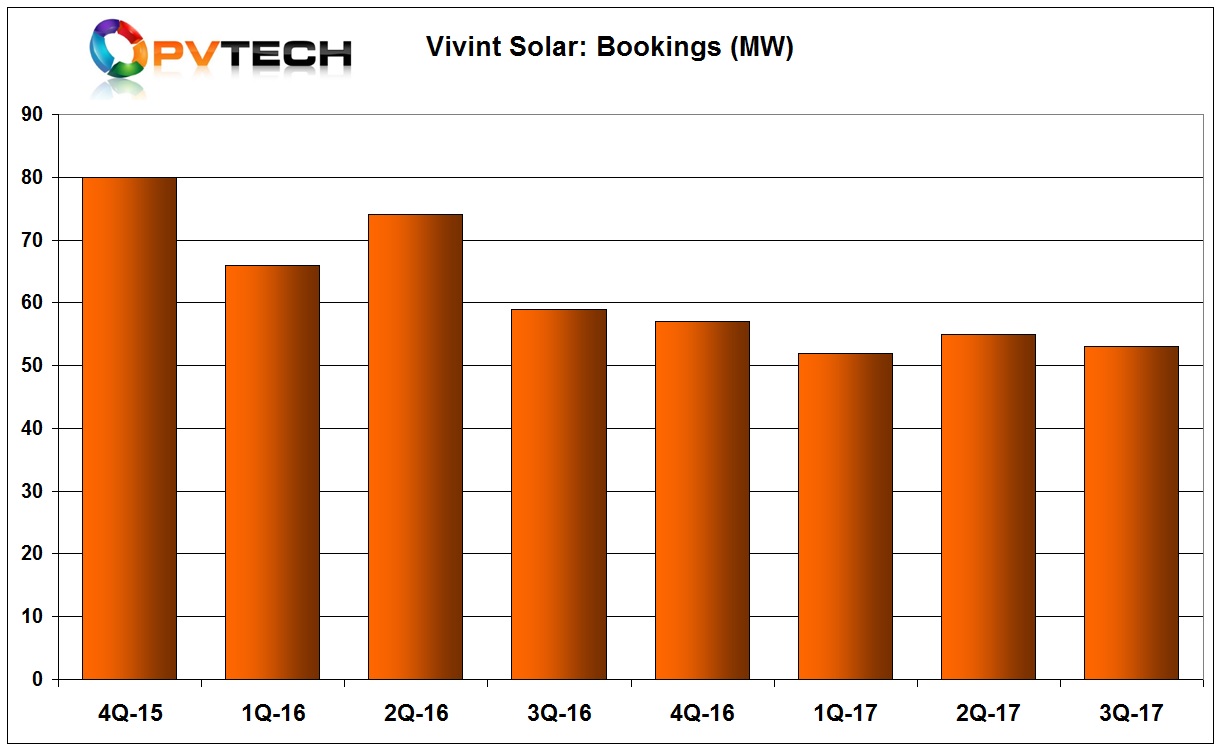 Actual installation growth would seem to have stalled but management were quick to highlight in the latest earnings call that its business strategy of a stronger balance sheet and cash preservation in a highly dynamic and competitive market place meant it was managing installations more from a profit than a growth on slim margins basis.
This strategy was supported by significantly improved revenue recognition in the last two quarters as revenue jumped in the second quarter to US$73 million and inched higher to US$75 million in the third quarter of 2017.
Cost control was also evident in the latest quarterly results. Vivint Solar reported that the cost of revenue on operating leases and incentives was US$34.7 million in the third quarter, down from US$39.3 million in the same period of 2016.
Total operating expenses, including cost of revenue were US$87.1 million in the third quarter, compared to US$74.6 million in the third quarter of 2016.
Gross margin for system sales was around 24% for the third quarter, a slight increase from 23% in the second quarter of 2017. This despite a Cost per Watt of US$2.94 in the quarter as PV module purchase prices increased. Vivint Solar had a US$2.88/W in the second quarter of 2017 and US$2.85/W in the third quarter of 2016.
Management noted that the increase in gross margin was due to increased sales in US states with higher sales value such as California, Massachusetts and New Jersey, which are the key states the company is focusing on sales, giving up on other markets with low margins.
The company made a loss of US$12.0 million in the third quarter, compared to US$33.3 million in the prior year period.
Although installations have stalled, management highlighted that its significant in-house operational changes made over the past 12-months and emerging sales strategies would eventually lead to future growth.