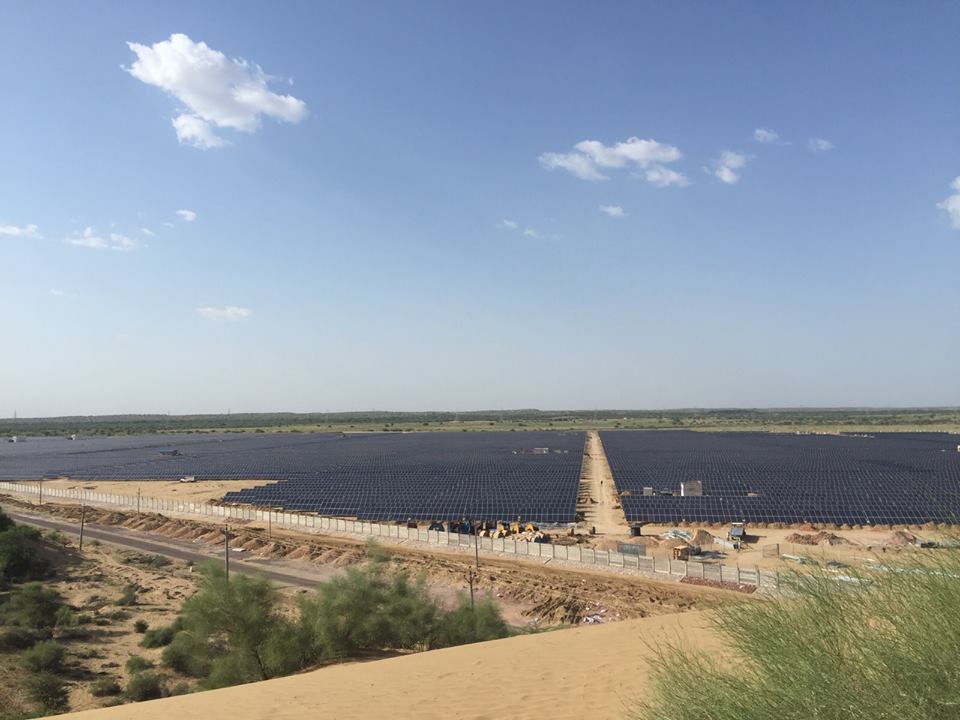 India-based solar energy firm Waaree Energies has ordered 100MW of solar equipment from electronics giant Huawei Technologies for projects in India.
A partnership between the two companies was announced at Intersolar India in Mumbai last week.
A company statement said: "Waaree Energies has placed an order for 100MW of string Inverter and Smart PV solutions on Huawei for its projects in India."
In related news, Waaree also won a 75MW EPC contract for a solar plant in Gujarat.
A company statement said the contract was signed with "a reputed company engaged in electricity generation, transmission and distribution in Western India recently."
Waaree will build the plant with responsibility in design, manufacture, supply, installation, operation and maintenance.
The plant is expected to be commissioned by March 2016.
Waaree director Viren Doshi said: ""This will be one of the biggest solar plants to be built in Western India at a single location. This project provides us another opportunity to stand up to the expectations of all stakeholders in terms of supply capability and execution excellence. We have been able to meet as well exceed the expectations from our customer in our previously commissioned projects and winning this mega project is a testimony to the value that we are able to add to our customers.
"This contract gives us a further impetus in implementing the turnkey projects in the solar sector. Solar sector in India is poised for huge growth and till date we have made a substantial contribution to the Indian Solar industry and will continue to do so in the future."
Recent work from Waaree, which also manufactures solar panels, includes EPC for the 50MW Waneep project in Madhya Pradesh, and another 50MW project in Andhra Pradesh, which will soon be constructed. It also performed EPC for a 27.5MW project in Bhadla Solar Park in Rajasthan for India-based firm Roha Dyechem.
Waaree has already ccommissioned more than 200 MW of Solar PV projects across India and is forecasted to execute EPC contracts of more than 300MW during the current financial year.