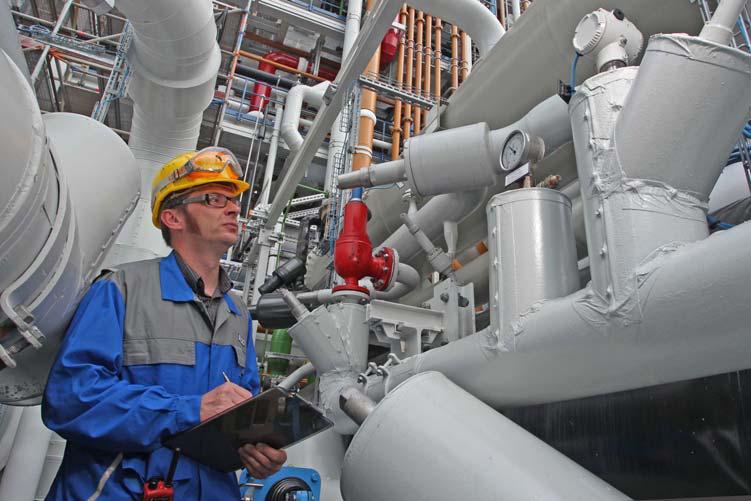 Wacker Chemie has reported a 27% decrease in revenue for its polysilicon division, due to a marked decline in demand from China and a fall in average selling prices (ASPS). Weak pricing is expected to continue in 2019, lowering profitability further.
Wacker's polysilicon division reported full-year 2018 revenue of €823.5 million, down 27% from €1.12 billion in 2017. The company cited the '531 New Deal' in China as key to an unspecified decline in polysilicon sales volumes in the second half of the year, its main market for high-purity polysilicon to the solar industry.
The significant revenue decline was also attributed to an unspecified decline in polysilicon ASPs.
PV Tech has previously highlighted that Chinese government policy is to become self-sufficient in high-purity polysilicon production and has been supporting a massive expansion of production by a number of companies in China.
Increased high-purity polysilicon capacity and advanced processing techniques has driven the cost of production well below US$10/kg in China in 2018, led by Daqo New Energy.

As a result of the changing market dynamics in China, Wacker reported full-year 2018 EBITDA of €72.4 million, down a massive 75% from €290.4 million in the previous year. EBITDA margin was only 8.8% in 2018, compared to 25.8% in 2017.
In 2019, Wacker expects continued ASP pressure on polysilicon but also expects an impact from higher energy prices.
Based on full-year 2018 results, polysilicon revenue in the fourth quarter was €188.2 million, up from a record low of €173.5 million in the previous quarter.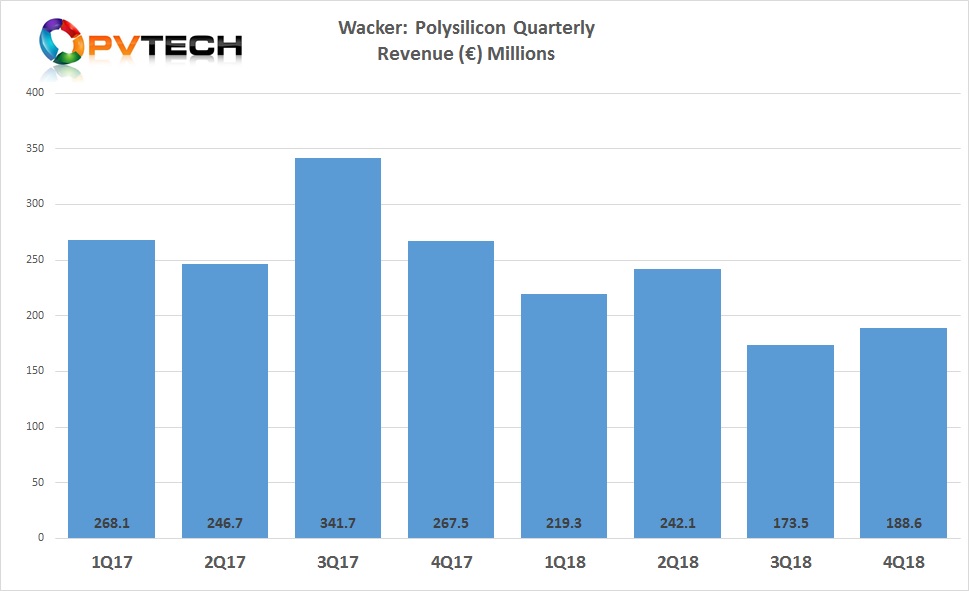 Combining weak demand and low ASPs, EBITDA in the fourth quarter of 2018, based on full-year 2018 results, was negative €19.2 million, compared to €4.3 million in the previous quarter.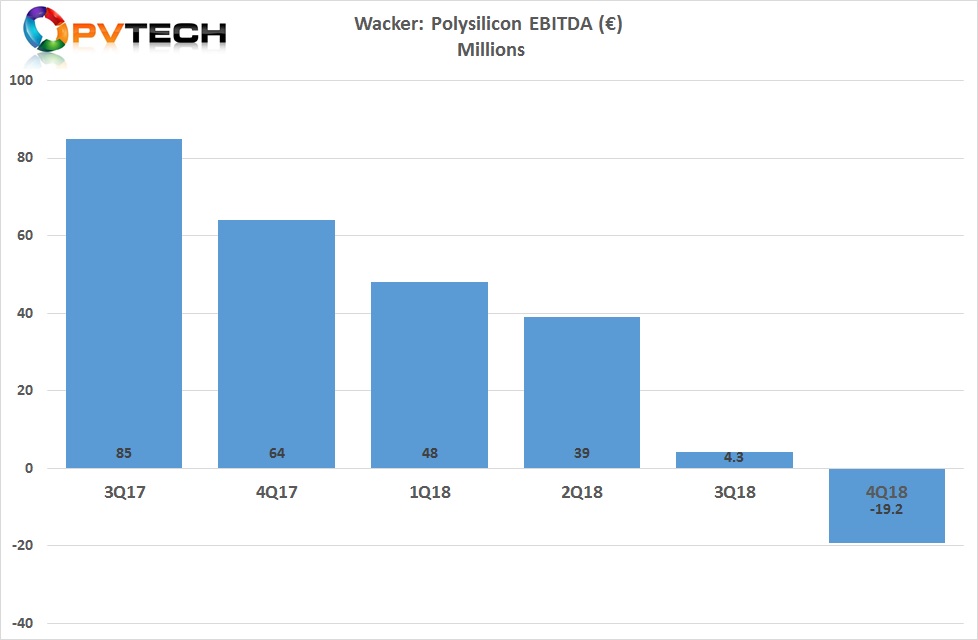 Based on full-year 2018 results, Wacker's polysilicon division's fourth quarter EBITDA margins were negative 10.2%, compared to only 2.5% in the previous quarter.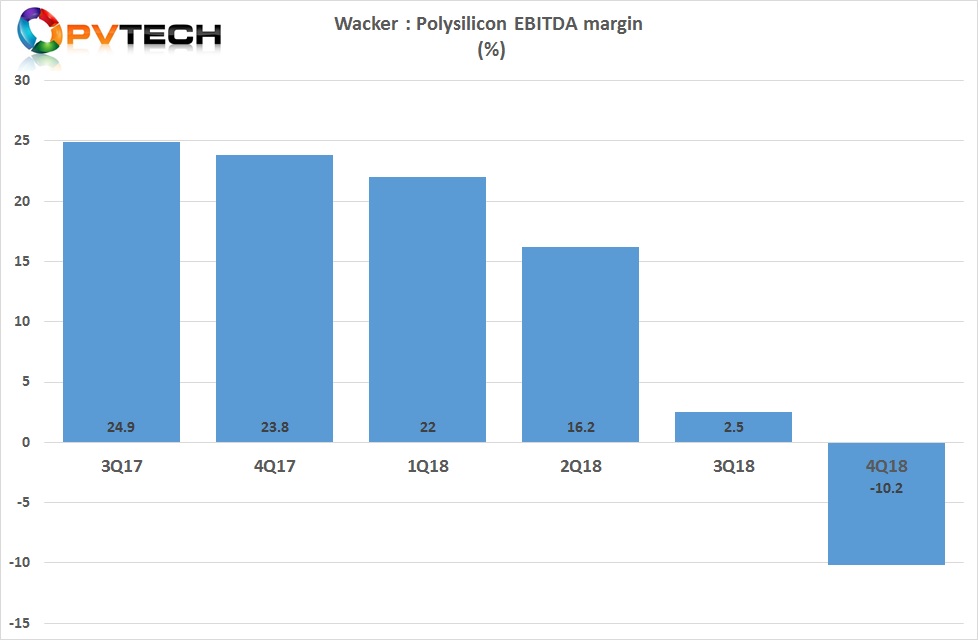 Despite polysilicon market dynamics and financial results, Wacker has continued to operate its German plants at full capacity and continue to bring back online production at its plant in the US. The company has continued to add inventory during the second-half of 2018, in anticipation of a strong rebound in demand in 2019.
However, new support mechanisms for solar deployment in China have been proposed but not ratified, indicating that downstream demand in China will be second-half year loaded.