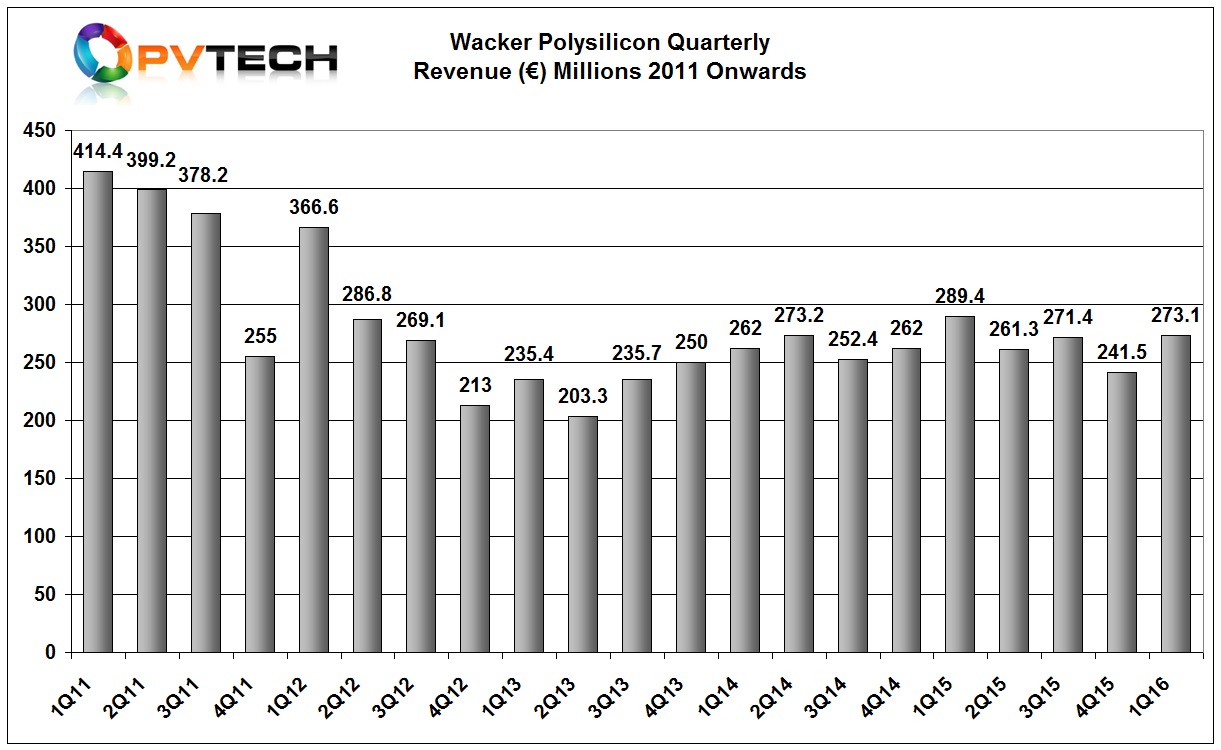 Major polysilicon producer Wacker Chemie noted a slight increase in polysilicon ASPs in the first quarter of 2016, yet an expected increase in shipment growth as it ramps its new plant in the US is not expected to lead to significant revenue growth this year.
Wacker reported first quarter 2016 polysilicon segment sales of €273.1 million (US$309.9 million), an increase of around 13% from the prior quarter and down almost 6% from the prior year period, due primarily to ASP declines.
EBITDA was €39.4 million (US$44.7 million), a 50% decline over the prior year period and down 44% from the previous quarter, partially due to the start-up costs at the Charleston plant in the US.
EBITDA margin was 14.4% in the first quarter, compared to 27.2% in the prior year period and 29.2% in the previous quarter. However, when adjusted for the Charleston start-up costs, the division's EBITDA margin would have been around 25%.
Rudolf Staudigl, CEO of Wacker Chemie said: "In our polysilicon segment, sales volumes were substantially higher than a year ago. We have experienced a slight but steady increase in solar-silicon prices over the past several weeks. Our sales and earnings trend in the opening quarter and our current order intake have made us even more confident about the months ahead."