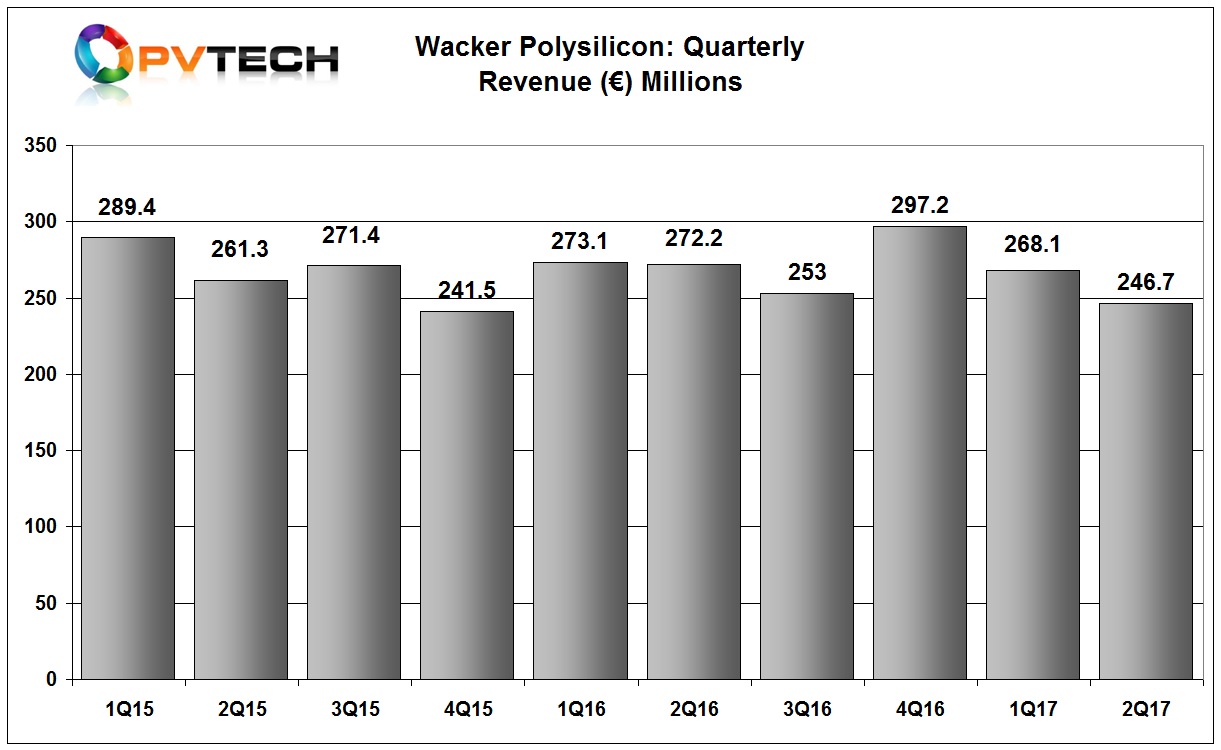 Major polysilicon producer Wacker said that a decline in quarterly revenue was due to lower polysilicon prices, despite shipment volumes rebounding from the previous quarter.
Wacker reported second quarter 2017 polysilicon segment sales of €246.7 million, down 8% from the previous quarter, which were 10% below the level set in the fourth quarter of 2016.
The company reported EBITDA of €71.3 million, compared to €70.5 million in the previous quarter. Wacker noted that cost reductions with the help of productivity-enhancing measures and technical improvements helped earnings in the quarter. The division's EBITDA margin was 28.9%.
Management noted that in its quarterly report that 'market conditions remain challenging for our polysilicon business, which posted lower April through-June sales versus last year and a quarter ago due to declining average prices.'