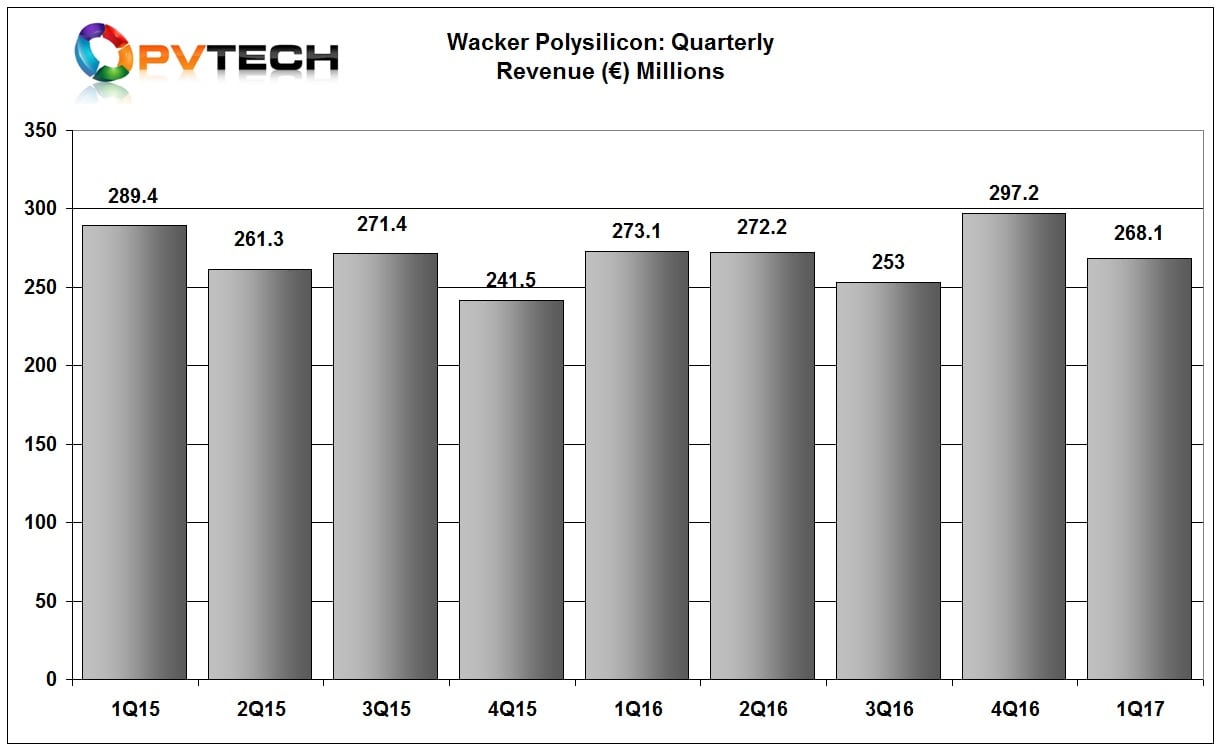 Major polysilicon producer Wacker said polysilicon shipment volumes fell substantially in the first quarter of 2017, while revenue declined around 10%. The China market had been relatively weak with only a slight rebound in demand at the end of the quarter.
Wacker reported first quarter polysilicon segment sales of €268.1 million, down 10% from the previous quarter when sales reached €297.2 million, which included special income of €13.3 million from advance payments retained and damages received from solar-sector customers.
EBITDA amounted to €70.5 million, up 79% from the prior year period, driven by the completion and ramp of its new polysilicon plant in Charleston, Tennessee and significant reduction in capex requirements.
However, relative to the fourth quarter of 2016, EBITDA was down around 19%, due to inventory build forced by polysilicon spot market price declines on weaker than expected demand in Asia and notably China. EBITDA margin was negative 11.8%.
Rudolf Staudigl CEO of Wacker said, "Market conditions for our polysilicon business are more difficult at the moment. Spot-market prices for solar silicon have declined significantly in recent weeks. Generally, though, we anticipate further growth in the global photovoltaic market this year, which will have a positive impact on polysilicon demand."