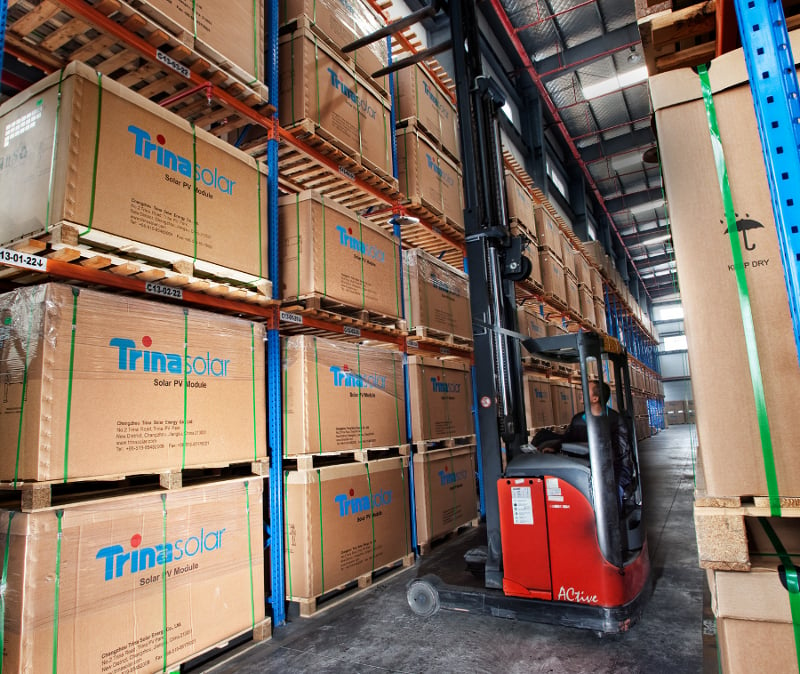 Warnings that a new period of oversupply in the market could be triggered by the extension of the investment tax credit (ITC) in the US have been dismissed by analysts.
The ITC was due to close to projects that weren't operational by the end of 2016 triggering a spate of development activity. With the extension removing the need for a development rush, some had speculated that there would be a new pahse of oversupply.
However, GTM Research's senior solar analyst Jade Jones said the Boston market research firm only sees greater supply stability.
"GTM Research is forecasting a strong global demand outlook and from a supply point of view, this is driving more supply stability and increased focus on capacity investment," said Jones. "In general, major suppliers have been cautious with respect to capacity plans, judiciously adding internal supply to respond to expected demand growth and leveraging OEM networks for demand exceeding internal capabilities. This mindset can help prevent severe overcapacity.
"In 2016, we are forecasting capacity to grow at a steady rate in order to serve demand growth. The one exception is in the wafer market, where capacity growth will need to be more aggressive than 2015 in order to meet demand needs," she added.
Finlay Colville, head of Solar Intelligence, agreed that the impact of the ITC was highly unlikely to have any effect on the global solar supply and demand balance.
"The idea of the ITC changes creating a year-end oversupply in the second half of 2016 is fundamentally flawed," he said. "The solar industry has a broad geographic pull, and supply goes to different regions when they turn on and off, or sales teams focus on growing business in emerging markets.
"What's more, capacity and supply is managed through a delicate balance of in-house and third-party module production, with the third-party being the buffer for strong demand quarters with upside.
"Nobody had been planning new capacity based on some kind of 1-2GW upside in the US, had the ITC not been re-adjusted going forward. Therefore, the idea that there will be some kind of oversupply then has no basis and is not an issue anyone needs to be concerned about," said Colville.
With Chinese manufacturers beginning to put plans for overseas production into action, greater supply of modules and cells free of punitive duties will increase in 2016. There are also manufacturing expansions and new capacity planned domestically that will also compete for US projects this year and beyond. These sources of new supply are being matched by the emergence of new markets with tenders in India and the Middle East contnuing apace.
Preliminary review rates resulting from the 2012 trade case were announced by the US Department of Commerce in December 2015 and, as they were in the previous year, are lower than the initial duties applied to Chinese solar products. The final decision on those new rates will be taken in the summer and a reduction would lift some of the burden on imports of solar products directly from mainland China. Shifts in production patterns are expected to have a greater influence however.
The world's largest PV module producer Trina Solar is among the Chinese companies that have developed manufacturing capacity outside of China in order to better serve markets with trade defence tarrifs or plans to implement tariffs in the future. This level of planning for the global market is well able to absorb any reduction in demand in the US in the next 12 months.
Executives from all the major PV players including Trina Solar's Dr. Pierre Verlinden are confirmed to speak at PV Tech's inaugural cell manufacturing conference PVCellTech in Malaysia, 16-17 March 2016, where PERC activities and company roadmaps are due to be presented by the leading c-Si producers in the industry today.