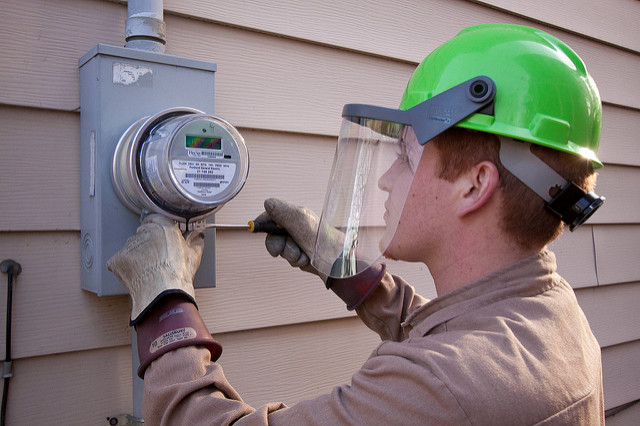 Xcel Energy, Colorado's largest energy provider, has proposed pilot programmes that adjust electricity rates higher during peak times or boost rates when customers' usage surges.
The revolutionary renewable energy settlement, that could vastly change the way electricity is produced and paid for in the state, covers three proposals that the utility submitted to the Public Utilities Commission (PUC). One alters its customer rate structure, another is to create a community solar programme, and a third is to integrate more renewables into its portfolio to diversify the energy mix.
The proposed upgrade to the state's electricity system will require US$500 million to install smart meters, among other adjustments, to improve reliability and provide energy users with up-to-date information about their energy use.
The settlement is considered a win-win all round; for customers, such smart meters would allow tracking of electricity use in precise 15-minute increments, as opposed to just once a month, and could integrate private solar panels, energy storage or electric vehicles for a streamlined and forward-looking approach to energy use. For the utility, the proposal would improve grid stability, efficiency and optimise voltage to prevent losing power along transmission lines.
The settlement was filed late Monday by Xcel and 22 adjoining parties. Hearings on the proposals, which include shifting more costs into a new grid-use charge while lowering the price of each kilowatt consumed, are expected to be held in October.
In addition, Xcel is to test two different pricing strategies for residential customers next year, with the PUC making the final decision in 2020 whether to spread the model to all of the utility's residential customers.
Big wins for solar
The proposals could be big wins for solar and net metering in Colorado; as they potentially could preserve net metering or the option of paying solar consumers credits for energy fed back into the grid. Solar systems will also generate the most electricity through time-of-use rates if such charges are adopted. Furthermore, the settlement opens the arena to more low-income participants to solar and provides means to research into energy storage.
"This settlement, signed by more than 20 parties, represents a turning point in Colorado's energy future, said Sean Gallagher, vice president of state affairs at the Solar Energy Industries Association (SEIA). "It was a massive undertaking and Xcel Energy should be praised for their leadership.
"We applaud our fellow stakeholders who participated in lengthy negotiations and helped remove proposals that would have penalized the state's solar customers for years to come. Instead, this settlement expands solar access to low-income customers. It significantly increases the state's capacity for clean, reliable, affordable solar energy, including more than doubling the solar capacity for commercial and industrial customers through the Solar*Rewards program. Without a doubt, this will support more well-paying solar jobs in the state.
"We strongly encourage the Colorado Public Utility Commission to approve this deal, so Coloradoans can begin reaping the environmental and economic benefits of further solar adoption statewide."