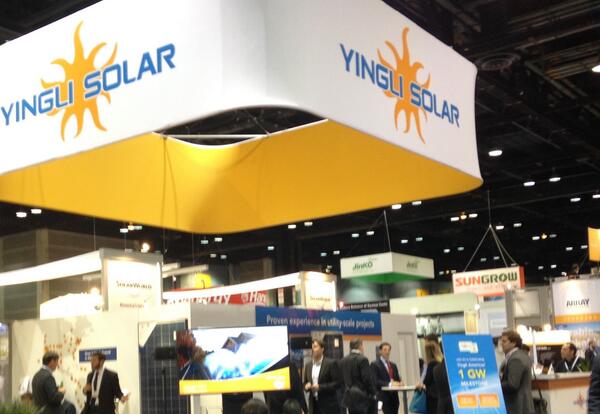 Struggling China-based integrated PV module manufacturer Yingli Green Energy has reported that its bondholders are demanding payment on partially defaulted Medium-Term Notes (MTNs) with a minimum of immediate payment of all of the accrued interest.
Yingli Green had been in protracted negotiations over two MTNs issued to some of its main subsidiaries, Baoding Tianwei Yingli New Energy and Yingli Energy (China) on restructuring payments having defaulted on the loans due to severe liquidity issues.
Apparently, meeting held earlier in June with bondholders have led to Bank of Communications Co demanding that Tianwei Yingli (if not able to repay the MTN immediately) should at least repay all of the accrued interest and one third of the principal of the 2011 MTNs immediately. The interest rate had been raised slightly after the subsidiary defaulted last year, is approximately 7.6% per annum.
Bank of Communications was also reported to have demanded that Yingli Energy (China) should provide a joint guarantee for the remaining two-thirds of 2011 MTNs, and such remaining portion may be repaid before March 31, 2017.
The bank also demanded detailed information about Yingli Green's alternative financing plans and provide a more 'concrete' plan for repayment of the 2011 MTNs. Yingli Green said it would comply with the demands for better financing and repayment plans.
However, despite Yingli Green noting it had continued negotiations with bondholders over delaying further payments beyond the March 2017 deadline, no further progress was reported. The company simply reiterated that it had been seeking strategic investors, new lines of credit and potential further land rights sales, something that has been ongoing for over a year with no definitive outcome.
Yingli Green had over US$1.4 billion in outstanding short-term borrowings with Chinese commercial banks at the end of 2015 and had been restructuring some of its operations to return to profitability.