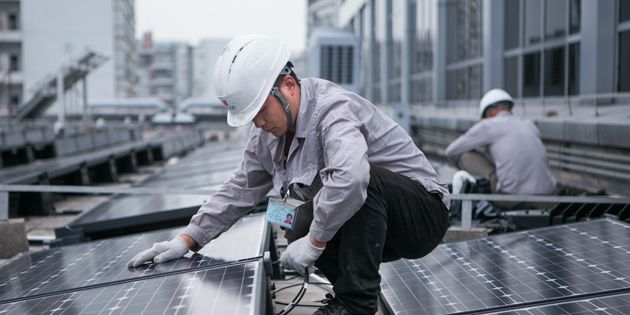 Struggling integrated PV module manufacturer Yingli Green Energy said it had completed and grid connected a 50MW 'Top Runner' PV power plant project in Datong City, Shanxi Province, China before the changes to the FiT rates started on July 1st.
Due to its financial issues, Yingli Green had heavily curtailed its down stream PV project plans. Subsidiary, Yingli China had been selected to develop and construct the project in July 2015.
The project was said to have used Yingli's TwinMAX 60-cell (PANDA (n-type monocrystalline) bifacial series glass/glass modules. The module conversion efficiency was said to be as high as 18.8%.
The Top Runner programme is designed to promote the use of leading-edge cell and module technology on a variety of projects in China.