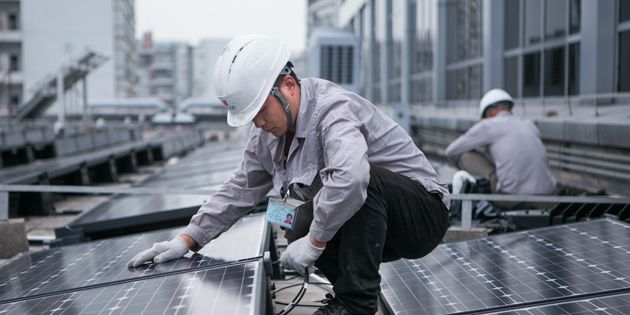 Struggling China-based PV manufacturer Yingli Green Energy reported limited preliminary third quarter 2016 results that confirm the weak guidance previously given by the company.
Yingli Green said that it expected third quarter 2016 module shipments to be in a range of 360MW to 370MW, inline with previous guidance of 300MW to 400MW, down from 622MW in the second quarter of 2016.
The majority of shipments in the second had been in China, which was fuelled by a rush to complete PV projects ahead of FiT changes at the end of the quarter. As a result, downstream demand slowed dramatically in the third quarter and reflected in Yingli Green's third quarter guidance.
However, as a result of weak third quarter demand, module ASP's have plummeted around 25% from the second quarter and around 27% to 30% in the first nine months of the year.
Yingli Green also said that its preliminary results would be impacted by further than expected gross margin erosion in the third quarter. The company expect gross margins of 5% to 6%, while the gross margins from the sale of PV modules is expected to be in the range of 6% to 7%, significantly lower than previous guidance of gross margins in the 12.5% to 14% range.
The company noted that the margin decline was also due to an inventory write down and higher operating costs to lower production utilisation rates.
Yingli Green is planning to report third quarter financial results on December 8, 2016.