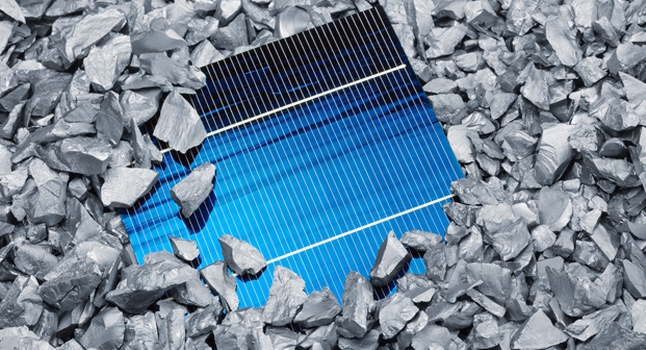 Struggling major China-based PV manufacturer Yingli Green Energy is being forced into arbitration at the London Court of International Arbitration (LCIA) by a major polysilicon producer over a long-term 'take or pay' supply contract with damages claimed to be US$897.5 million.
As PV Tech highlighted, Yingli Green recently reported a 2017 annual net loss of US$510 million and a cash position of only US$58.1 million. The company was forced to raise warnings over its 'going concern' position.
Like many PV manufacturers around 2007, shortages of polysilicon led to many locking-in fixed price long-term supply contracts that were based on 'take or pay' agreements.
By 2011, polysilicon supply had increased significantly and spot market prices has collapsed, leaving companies paying higher prices than the open market and taking the agreed polysilicon contracted quantities and selling the excess of the open market at or loss.

Some major cell producers such as Q Cells, Suntech and last year, SolarWorld, primarily went bankrupt over these 'take or pay' supply contracts.
Adding to the recent woes was the decision by China's Ministry of Industry (MOFCOM) to impose high import duties on overseas polysilicon producers, notably the US at the begining of 2014, as part of a solar trade war with the US.
Yingli Green had renegotiated multiple polysilicon supply contracts by 2013 but stopped purchasing polysilicon from one supplier in 2013 onwards, leading to that supplier seeking arbitration.