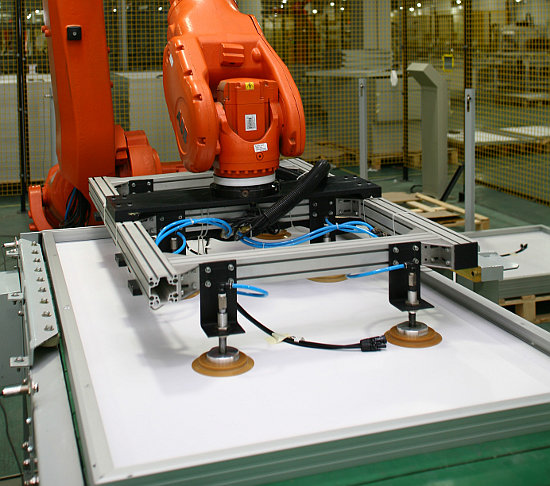 Continued liquidity issues at Silicon Module Super League (SMSL) member Yingli Green Energy has further impacted expected total solar module shipments in 2015.
Yingli Green met most of its recently provided preliminary financial guidance figures for the third quarter of 2015. However, overall liquidity issues coupled to debt repayments due in the fourth quarter have meant that further curtailments to module production was needed to reduce cash burn rates.
The company generated third quarter revenue of US$351.5 million on module shipments of 460.4MW, inline with recent guidance of 450MW to 460MW.
However, Yingli Green guided fourth quarter module shipments of being in the range of 420MW to 440MW, while full-year shipment guidance was lowered further to 2.35GW to 2.40GW, down from previous guidance of 2.5GW to 2.8GW and down from initial guidance for the year of 3.6GW to 3.9GW. The company shipped 3.36GW in 2014.
PV module shipments in 2015 are therefore expected to have declined around 30%, year-on-year.
Yingli Green also said it had stopped all downstream PV power plant construction projects to preserve cash and had sold 115MW of projects in the quarter and was negotiating the sale to third parties of a further 200MW of completed projects. The company noted that these deals were likely to be closed around the end of the year.
Basically, Yingli Green is selling all PV projects held on its balance sheet to raise cash.
The company reported third quarter operating loss of US$450.5 million, due to non-cash asset impairment charges on its manufacturing operations. Operating margin was negative 128.2% in the third quarter of 2015, compared to negative 6.6% in the second quarter of 2015 and 5.9% in the third quarter of 2014.
However, on an adjusted non-GAAP basis, net loss was US$66.7 million in the third quarter of 2015.
Liansheng Miao, Chairman and Chief Executive Officer of Yingli Green Energy said: "During the third quarter of 2015, the Company has deployed more flexible strategies by prioritizing full-payment orders or orders with competitive profit margins, aiming to accelerate working capital turnover. As of the end of third quarter, Yingli had signed a total of approximately 350MW of supply agreements with full cash prepayment in China. In Japan, through close communications with long term partners, the Company recorded the seventh straight quarter of delivering over 120MW with accumulative shipments exceeding 1.5GW in Japan. In the US, the Company is well positioned given competitive trading tariff rates applicable to its products and high brand recognition. Our sales in the distributed generation sector continued with a satisfying momentum while several megawatts utility sector deals began deliveries in the quarter."
"As one of the world's leading PV companies, Yingli is committed to all possible efforts to improve its operating fundamentals and has obtained recognition and dedicated support from all relevant parties including the government authorities and commercial banks. Through various measures including disposal of PV project assets, the potential introduction of strategic investors and potential new cooperation models with our business partners, we will continue to enhance our cash position in order to gradually improve our financial position in the future," added Miao.
Management also noted in the call that it had further debt repayments due in mid-2016 of around US$187 million.