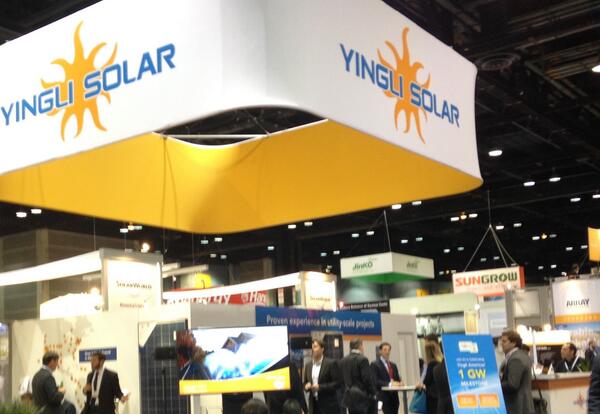 Struggling China-based PV manufacturer Yingli Green Energy has withdrawn an appeal over a China court ruling it had to repay one of the lenders of medium-term notes (MTNs) due 13 October 2015 and 12 May 2016, despite remaining unable to repay RMB 65.7 million (US$9.46 million).
The unidentified lender's share of the MTN's issued to Yingli Green's subsidiary, Tianwei Yingli New Energy Company, only accounted for around 3.7% of the total amount still outstanding.
Yingli Green's withdrawal of its appeal means it will incur overdue penalties recognized by the court, which would be calculated at a daily penalty interest rate of 0.021% and accrue before actual payment.
The PV manufacturer may be forced to arrange a payment scheme to satisfy the court judgment.
Yingli Green reported total revenue of US$ 1,285.5 million in 2017, compared to US$1,206.4 million in 2016 on the back of PV module shipments of 2,953MW, compared to 2,170.4MW in 2016, remaining within the Top 10 rankings, despite years of financial problems.
The company had previously reported a 2017 annual loss of US$510 million and a cash position of only US$58.1 million at the end of 2017.
Yingli Green was de-listed from the NYSE at the end of July 2018 and has not reported any quarterly financial results this year.