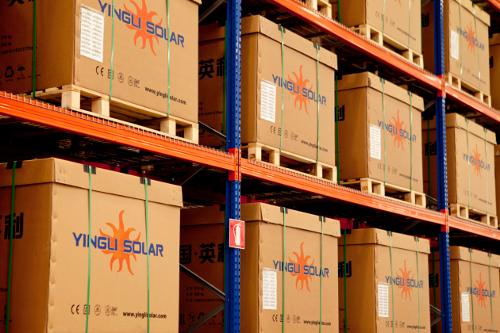 Technically bankrupt manufacturer Yingli has withdrawn from the European minimum import price (MIP) agreement.
The company is one of the last major firms to pull out of the scheme as a result of global module average selling prices (ASPs) falling faster than the level of the MIP floor price.
Anti-dumping duties were extended for another 18 months in March this year. A review into how the MIP is calculated is also underway.
The price undertaking (UT) also included quotas on imports of Chinese cells and modules. Punitive tariffs are applied on products imported out with the UT.
"Since accepting the UT agreement in 2013, we have been committed to fair trade and robust market competition by participating in the price undertaking," said Liansheng Miao, chairman and CEO of Yingli Green Energy.
"However, after carefully reviewing our EU operations and the current market situation, we have decided to withdraw from the UT agreement. We remain committed to our European customers and intend to continue to serve them with high-quality, reliable products through means that are feasible and available to us after the withdrawal from the UT agreement," he added.
Yingli has a 300MW module assembly plant in Thailand.