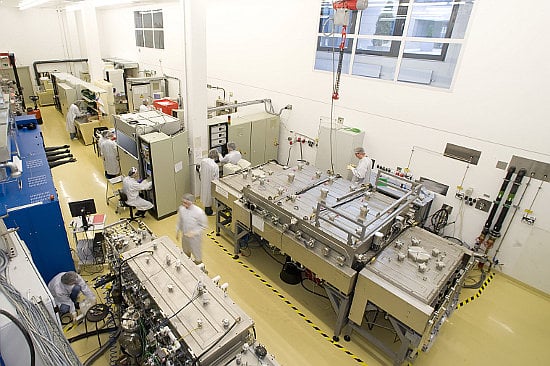 The Centre for Solar Energy and Hydrogen Research Baden-Württemberg (ZSW) has set a new European record of 22% conversion efficiency for a copper indium gallium diselenide (CIGS) thin-film cell, verified by Fraunhofer ISE.
The new efficiency record was made using lab-sized (0.5 square centimetre) cells and a series of optimised processes on a laboratory coating machine using the co-evaporation method.
"The technological potential is far from tapped out at 22 percent efficiency," said Prof. Michael Powalla, ZSW board member and Head of the Photovoltaics division. "It will be possible to achieve up to 25% in the next few years."
ZSW noted that it was now only 0.3 percentage point behind the current world record for a CIGS cell.
ZSW is the R&D partner of PV and electronics equipment manufacturing and automation specialist Manz AG, which recently announced it would continue to develop and commercialise turnkey CIGS manufacturing lines after a long period of internal analysis of its business prospects.