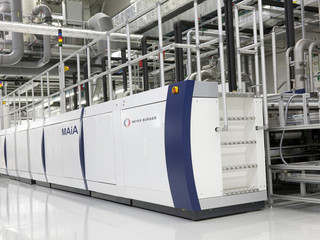 Leading PV manufacturing equipment supplier Meyer Burger has received a follow-on order from an existing customer based in China for its MAiA 2.1 PERC technology upgrade platform.
The new order was said to be valued at around CHF 18 million (US$18.3 million) with delivery and commissioning of the equipment is expected in the fourth quarter 2016.
Meyer Burger also noted that the same customer had already placed orders with the company valued at around CHF 40 million (US$40.7 million) in the past month, which included diamond wire cutting technology and cell efficiency upgrade equipment.