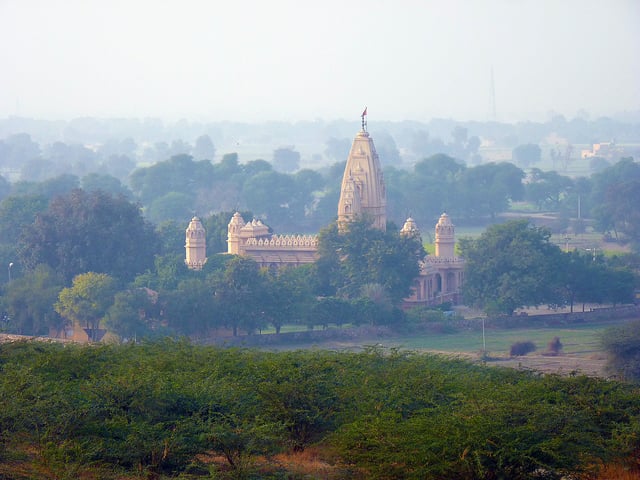 Indian conglomerate Aditya Birla Nuvo has won all 150MW in a solar auction held by the Indian state of Haryana at a tariff of INR5.08 (US$0.076)/kWh.
Mudit Jain, consultant at Bridge to India, told PV Tech that this is the first time that Aditya Birla has bid so aggressively.
The project will be installed in Rajasthan, however, the power will be sold to Haryana.
Jain said: "Although the project will have to pay transmission charges, it will still make sense as the irradiation is higher in Rajasthan and land is cheaper. Furthermore, Rajasthan has halved the transmission charges recently."
Jain also said that by considering the open access charges the net realisation of the tariff will actually be under INR 4.8/kWh.
Many players put in bids for the capacity including India-based project developers ACME and Adani.
The quoted tariff, which hovers just above the five rupee mark, represents a continuation of the low prices dominating India solar tenders of late.
SunEdison's INR4.63/kWh winning tariff for 500MW in a solar park in Andhra Pradesh in November sparked a huge debate in the industry about the sustainability of these prices, however it also marked solar's new found competitiveness against greenfield coal-fired power generation in India and suggested that solar could be on its way to grid parity.
In October Aditya Birla Group also partnered with private equity investor Abraaj Group in order to develop utility-scale solar power plants in India, by selling a 49% in a solar power platform named Aditya Birla Renewables Limited to Abraaj.
The Group said that the partnership came at an "opportune" time, given the Indian Government's target of 100GW of solar capacity by 2022.
In a Bombay Stock Exchange (BSE) filing back in July, Aditya Birla Nuvo announced its plans to participate in the upcoming bidding processes for central, state and private sector solar power projects in India.
The filing said: "With the renewed focus of the Indian Government on clean energy and in line with the vision of the company to invest in the promising sectors, the company is planning a foray in the solar power business."
In other news, energy minister Piyush Goyal has announced that the states of Punjab, Jammu & Kashmir, Himachal Pradesh and Uttarakhand have become the latest to join the UDAY scheme. UDAY is the Indian government's major initiative attempting to alleviate the US$65.4 billion otstanding debts of the country's distribution companies by financially restructuring them among other actions.
These states now join Jharkhand, Andhra Pradesh and Rajasthan in the UDAY programme.