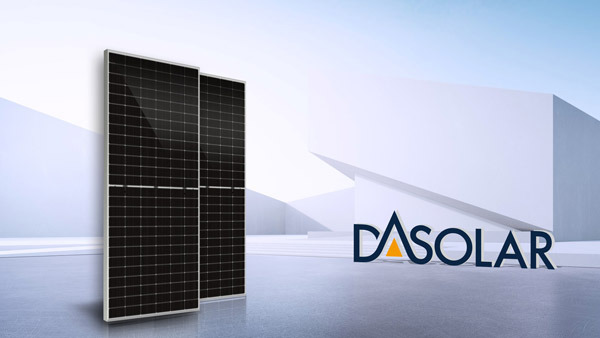 DAS Solar has launched its N type PRO module, with power output of 635W and a conversion efficiency of up to 22.72%. The module features the company's exclusive N-type TOPCon 3.0 cell technology, which has achieved an efficiency of 26% in the lab and 25.2% in mass production, underlining the manufacturer's status as a leader in the industrialization of N-type technology.
SMBB technology increases the usage of light while minimizing grid line shielding and enhances resistance to cell fracture, grid breaking and microcracks, while reducing failure risk and improving reliability. With the module's bifaciality reaching 80%, high density encapsulation is used to increase conversion efficiency.
The module has achieved multiple certifications, including thresher testing at three times the IEC 61215 and IEC 61730 levels, ammonia and salt mist corrosion testing according to IEC 62716 and IEC 61701 and PID testing to IEC 62804-1 standard. The product is covered by a 15-year product and a 30-year power warranty.