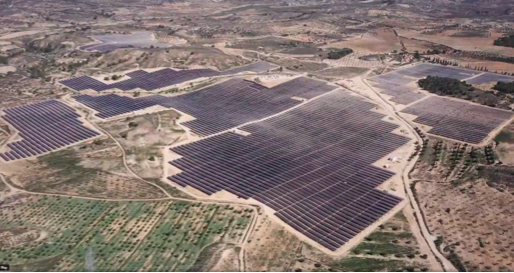 11 solar projects are now live in Spain. Partnering with X-Elio, Huawei has provided its innovative end-to-end smart PV solution, consisting of Huawei SUN2000 String Inverters and Smart Transformer Stations (STS), which work perfectly alongside the tracker system. As one of the successful and most technologically advanced solar projects in Spain to date, this represents a significant milestone for the Spanish renewable energy industry.
X-Elio was awarded 455MWdc in the 2017 renewable energy auction in Spain, with a connection deadline of December 31, 2019. The optimal combination of smart inverters, STSs and trackers reduces string mismatch and integrates the power supply with the trackers and communication management, greatly reducing cost and improving the system's energy yield.
Huawei boasts a robust PV market in Europe with nearly 8.5GWac of PV inverter shipments. In Spain, Huawei has shipped to date a total of more than 1.5GWac of string inverters, adding additional value by providing customers with a lower LCOE.
The 11 projects totalling 455MWdc are the first PV plants in Spain to be fully equipped with Smart Transformer Stations. The eco-design transformer is suitable for low self-consumption for higher yields and the robust design can protect against harsh environments, while compact 20'HC container design ensures faster and safer transportation. Grid-connection of these projects has been achieved in a timely and cost-effective manner, prior to the December 31st deadline. Accordingly, backed up by Huawei's powerful innovation capabilities and high-quality products, the projects are expected to be able to achieve an optimal LCOE, supporting the future success of X-Elio.
Lluis Noguera, CEO of X-Elio, commented, "We are very satisfied with the cooperation. This joint innovation project with Huawei is a result of X-Elio's commitment to bringing on-line eco-friendly solar energy projects. This new solution with Huawei will enhance the sustainable development of the Spanish electricity system."
Against the backdrop of the global energy revolution, PV power generation is fast becoming the main choice for current and future energy development. Introducing ICT (Information Communications Technology) capabilities, including IoT, AI, and Big Data to PV, Huawei is accelerating the upgrade of the new energy industry, reducing power generation costs, and helping the solar sector achieve grid parity.