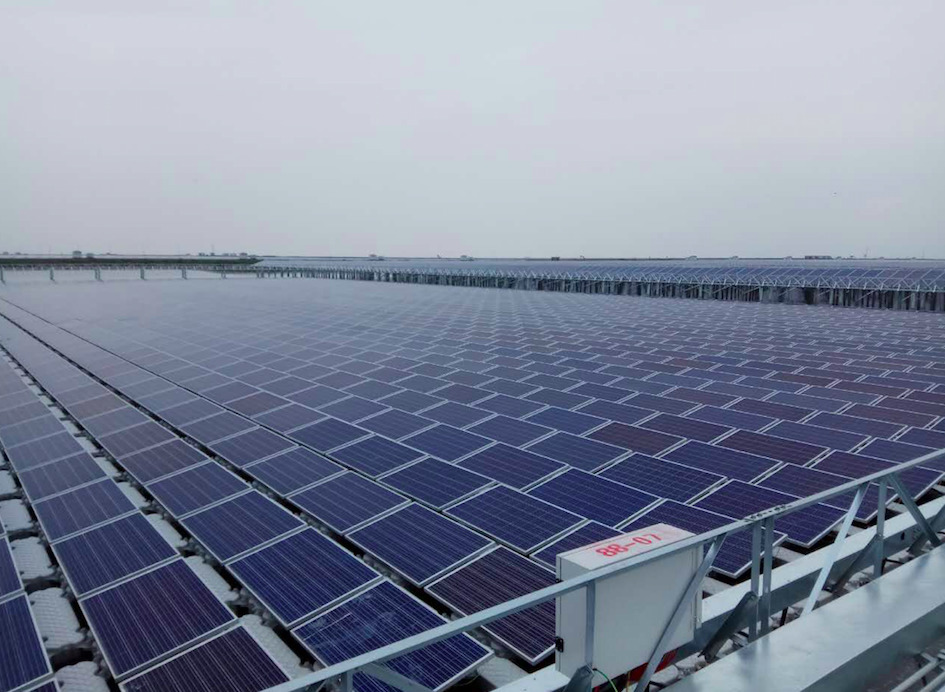 Shenzhen KSTAR Science & Technology Co.,Ltd., the leading global smart inverter solution supplier, announces that the company's central inverter solutions have now been stably and safely operational for more than three years at a 300 MW floating solar power park in Zhejiang, the largest solar-water park in China, for which all inverters were exclusively supplied by the company. The ongoing success of this large project again demonstrates the rapid growth and reliability of KSTAR in an emerging PV sector.
Covering nearly 300 hectares, the plant has been grid-connected since January 2017 with an annual power generation of 220 million KWH. It is the largest floating PV plant in China, with all its electricity connected into the country's State Grid Corporation, greatly reducing the pressure on the local power grid operator. The plant saves 70,000 tons of coal, 189,200 tons of carbon dioxide and 14.32 million tons of sulphur dioxide each year.
The plant owner's annual electricity revenue is in the region of USD 35 million, and the annual fishery income can reach USD 2 million.
"It is an honour for us to have been able to supply our intelligent turnkey solutions for this significant project. We are delighted that the products have received wide attention and recognition from the industry since the original installation. More than three years have flown by and the floating plant continues to operate smoothly. We will of course continue to work tirelessly to meet the ever growing demands of both our old and new customers.," said Gary Ye, KSTAR's Vice-GM.