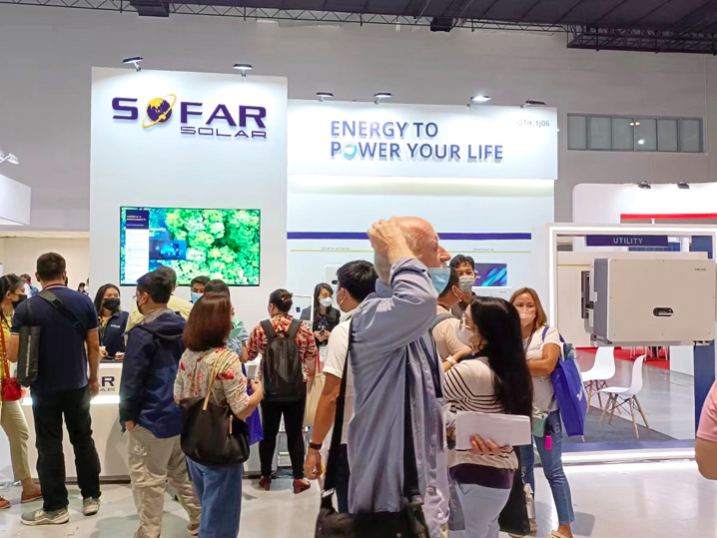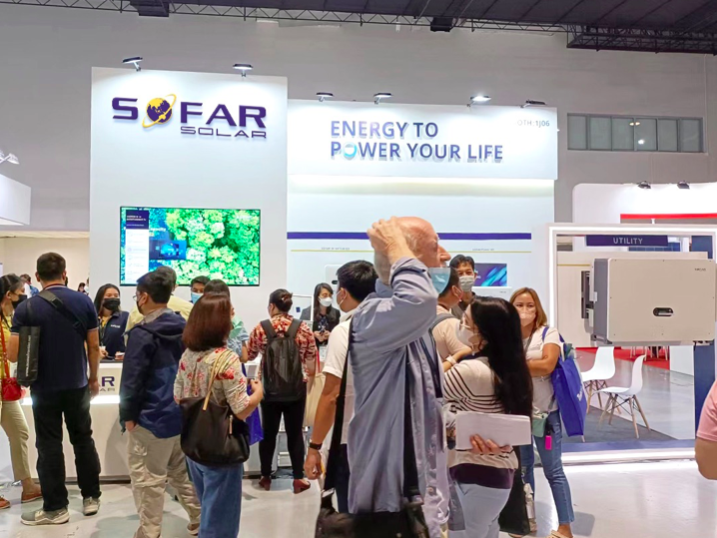 SOFARSOLAR has participated at this year's event in Manila, presenting its latest solar and storage solutions to visitors to the Philippines' leading energy & environment fair.
With recent years having shown a steady increase in the country's power demands and electricity costs, small-scale PV projects have shown themselves to be an effective way of mitigating these trends.
SOFARSOLAR's residential inverters, with a power range from 3 to 10.5 kW, have proven to be a perfect match for these projects. Their compact and lightweight design simplifies installation and, with a maximum input current per MPPT of 15 A/20 A, a DC/AC ratio of up to 1.5 and a feed-in limitation function, they guarantee high and stable power generation.
The company introduced new solutions at the event, spearheaded by the new SOFAR 'PowerAll', an all-in-one residential storage system that comes with an integrated hybrid inverter and lithium batteries. The PowerAll's fully modular and stacked design allows for flexible configuration and phased expansion, leading in turn to lower investment costs.
Also showcased was a new generation of 60–80 kW C&I inverters, featuring 6 MPPTs with 150% DC overload and, to address an expected growth in utility-scale PV installations, the company officially launched its SOFAR 255 kW inverter series. These devices have a maximum efficiency of 99.02% and are equipped with 12 MPPTs, each with a maximum input current of 30 A. With an increased DC current capability, the inverters support the latest solar panel specifications and eliminate the need for PV fuses.
"2022 is a critical year for PV in the Philippines and SOFARSOLAR is well positioned to provide efficient and cost-effective systems to the growing market", commented Bo Dong, the company's head for the APAC region.