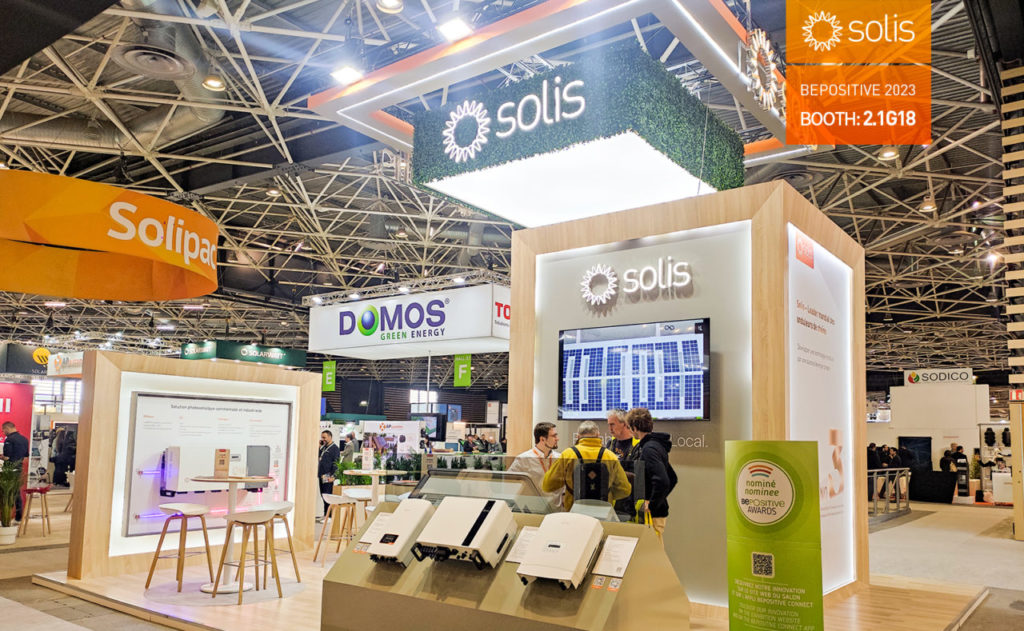 Products on display at the event in Lyon included the company's 100K-5G-PRO series, for higher powered commercial and industrial (C&I) applications, and its 255kW-EHV three phase inverter for large area utility-scale systems.
Regional Technical Sales Manager Laurent Marcilly commented: "The 100K-5G-PRO is a new generation of inverter designed to accommodate the growing adoption of higher powered 182mm and 210mm panels in the commercial and industrial market. It offers an increased power rating of more than 600W, greater current capacity, up to 18A per string, and eight MPPTs, each with access to two groups of strings."
The 255kW-EHV comes storage-ready and offers a large single power capacity (up to 1500V and 255kW) with up to 12 MPPTs. It can also accommodate 24 string inputs and support 500W+ high power and bifacial solar panels. The inverter's IP 66 classification and corrosion protection rating of C5 ensures reliability and efficiency in a wide range of climatic conditions.
Marcilly added: "Our market-leading R&D team has designed an innovative, high performance inverter range, which improves efficiency for C&I and utility scale projects, while reducing investment costs."