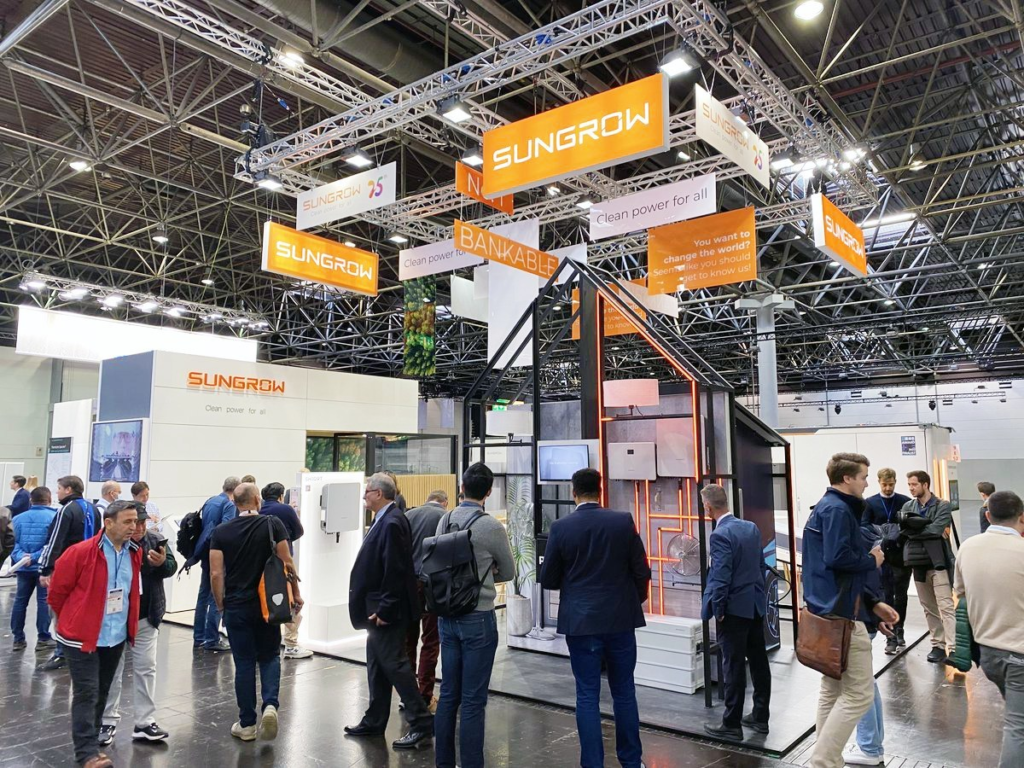 Sungrow has exhibited its latest energy storage systems (ESS) for residential, commercial and utility-scale applications at the 2022 edition of decarbXpo, formerly Energy Storage Europe, in Düsseldorf, Germany.
Among Sungrow products showcased at the event were the company's full range of ESS solutions, including frequency regulation, energy arbitrage, balancing mechanism and 'black start', which enhance revenue streams and increase return on investment.
Also on display was Sungrow's highly integrated ESS solution for utility-scale applications, the PowerTitan. Intelligent liquid cooled temperature control technology ensures higher efficiency and longer battery cycle life, with a new cluster controller charging and discharging battery racks individually improving overall system performance and automatic state of charge (SoC) calibration and automated coolant refilling significantly reducing O&M costs.
Another solution of considerable interest at the exhibition was the PowerStack, tailored for commercial energy storage projects. The highly integrated solution also features a liquid-based thermal management system, which extends the lifetime of batteries and reduces thermal management energy consumption.
"Among energy storage system solutions, the liquid cooled ESS attracts a lot of attention due to its revolutionary thermal management technology, minimum footprint and intelligent O&M. Sungrow is releasing the full potential of liquid cooled ESS with the PowerTitan and PowerStack products now widely in use around the world," commented System Solution Manager Yan Mu during a forum at the event.
Optimized for residential consumers, Sungrow also offers a new 3-phase all-in-one solution, integrating hybrid inverter, fully modular battery and EV charger.
"This solution provides an optimized residential backup experience and energy security for homeowners during power outages, while the modular battery can store electricity when the cost is cheaper, for use later to power their home and electric vehicle," added Andrea Polini, Senior Product Manager.