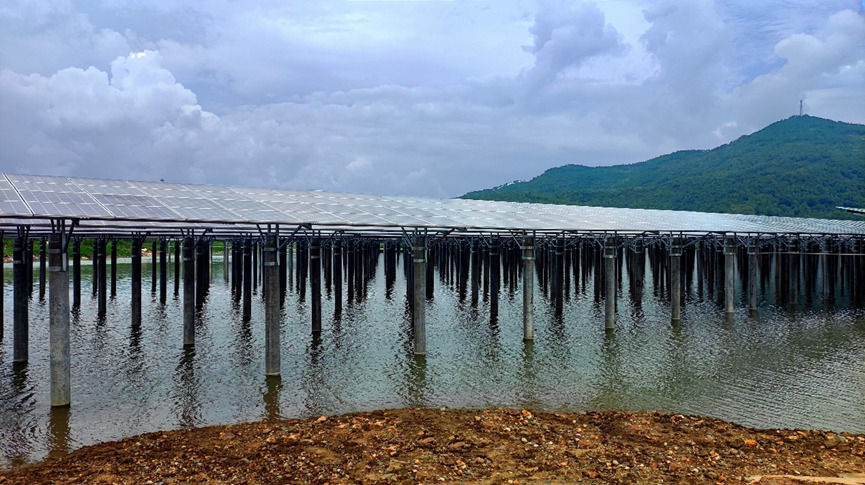 The project, installed over fish ponds in Taishan in China's Guangdong province, continues to be used for fish and shrimp breeding after system grid connection. The climate in the marine mudflat location is particularly demanding for module safety and reliability, with a risk of potential induced degradation and corrosion of electrical equipment in addition to challenging conditions for installation and construction.
Trina Solar modules are designed to overcome such environmental extremes, ensuring high reliability and energy yield. The company's Vertex 670W module received a damp-heat reliability award from China's General Certification Center in early 2022, confirming its superior reliability and applicability in fishing, mudflat, floating and seaside scenarios.
Prior to the fishery project, Vertex modules were also deployed to power a 60MW solar farm in Singapore, one of the world's largest inland floating PV systems, and a 70MW fishery photovoltaic project in China's Hebei province, in addition to a number of similar projects around the world.