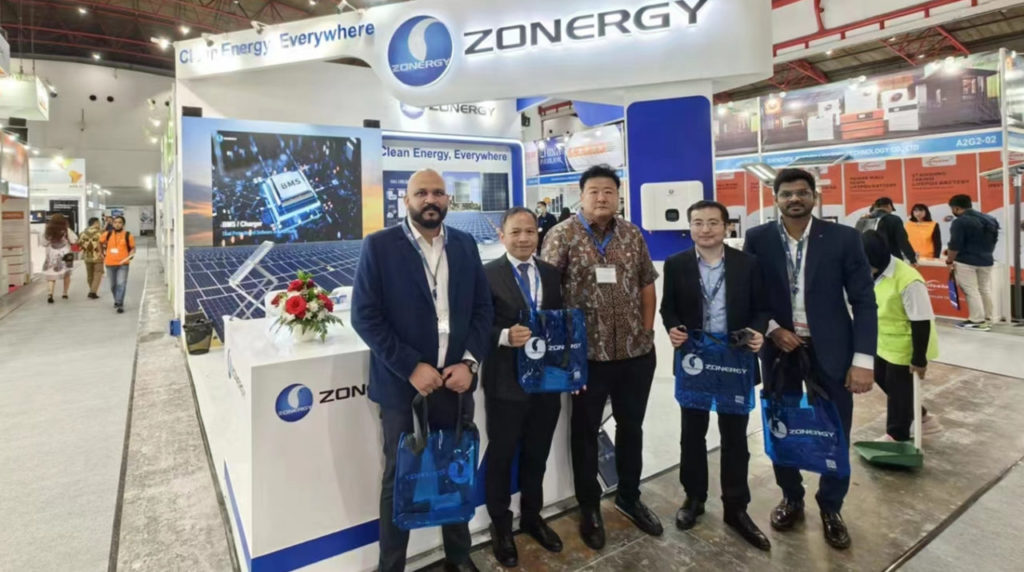 Zonergy has participated for the first time at Solartech Indonesia, showcasing its range of storage products, including the Panda single-phase series, the Apollo G-330 three-phase grid-connected inverter, Mercury series single-phase grid-connected inverter and portable power supply.
The company's portable power bank products come in a wide array of models, including large, medium and small specifications, multiple functions, complete certification and standard lithium iron phosphate battery, ensuring safety and reliability.
With the development of a market-based economy, accelerated urbanization, continuous population growth and frequent power outages, Indonesia has an increasingly urgent demand for a stable power supply. Against this backdrop, the Indonesian authorities have picked up the pace to implement renewable energy power generation projects and upgrade power grid infrastructure, giving momentum to the country's energy storage industry.
As a country with many islands, Indonesia boasts a large market for household and outdoor energy storage products and Zonergy will continue to focus on innovative R&D to provide customers with high-quality solutions.