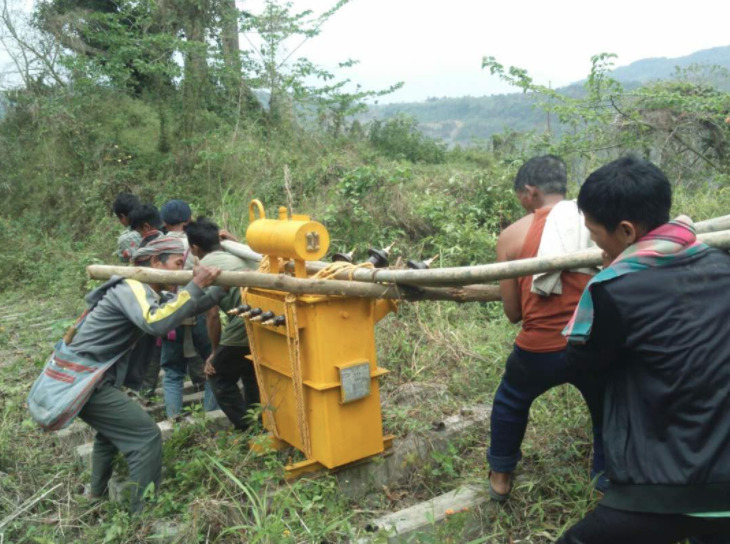 Every village in India now has some form of access to electricity whether it be through an on or off-grid solution, according to prime minister Narendra Modi, however, there are still millions of households across India, both urban and rural, without access to electricity.
PV Tech understands that a village is said to be electrified if the penetration rate of power access is more than 10% of households in the village and that public services such as health centres and schools have power.
Modi announced on Twitter:
28th April 2018 will be remembered as a historic day in the development journey of India. Yesterday, we fulfilled a commitment due to which the lives of several Indians will be transformed forever! I am delighted that every single village of India now has access to electricity.

— Narendra Modi (@narendramodi) April 29, 2018
The final village to be connected under the Deen Dayal Upadhyaya Gram Jyoti Yojana (DDUGJY) scheme was Leisang village in Manipur. Back when the original DDUGJY started, there were more than 18,000 villages deemed to be un-electrified, with that original number growing once the project got underway.
Modi said: "I salute the efforts of all those who worked tirelessly on the ground, including the team of officials, the technical staff and all others, to make this dream of a powerful India a reality. Their efforts today will help generations of Indians in the coming years."
The aim was to reduce the useful of harmful kerosene in homes for lighting, improved education and health services, higher connectivity through radio, `TV and mobiles, greater access to economic activity, and improved quality of life – especially for women.
However, these announced grid-connections do not mean full electrification as there are still millions of Indian households without power. Focusing on this aspect, Modi last September launched the 'Saubhagya Yojna' scheme aiming to bring solar packages with PV panels, batteries and LEDs to every willing household – currently without electricity – in India by 31 December 2018. Manipur was the latest state to be introduced to the scheme, however, many have claimed the deadline is far too ambitious.
Some village grid-connections can also only give intermittent power for part of the day, with regular power cuts, leaving opportunities for decentralised renewable energy firms to add solar and storage mini-grids to help give uninterrupted power to businesses and households in such communities. When the Saubhagya programme was annoucned, there were some concerns that it could undermine the efforts of distributed renewable energy and off-grid firms.