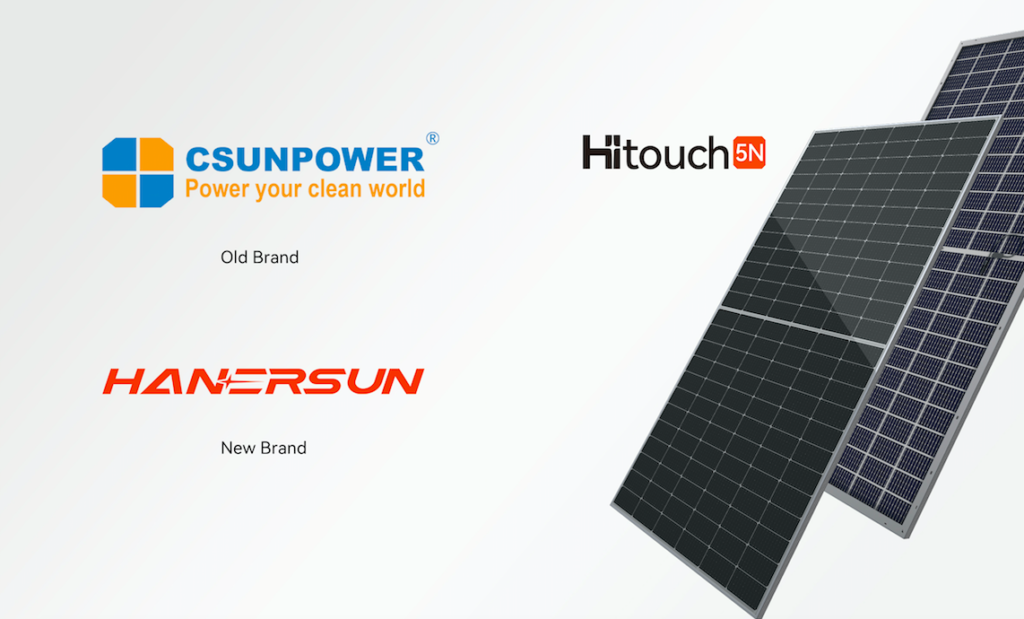 Chinese solar company CSUNPOWER has announced that, as of 1st May, it has rebranded to 'Hanersun', simultaneously launching a TOPCon module, the HITouch 5N.
The HITouch 5N series is based on a 182mm TOPCon solar cell, its 24.5% efficiency, almost zero LID/LeTID effect and half-cut design enabling maximum module power output of 580W, delivering additional ROI to customers.
The company has also announced that it is to expand its business focus into the energy storage field, launching two storage products, HISMART RS for households and HISMART CS for the commercial and industrial segment.
Michael Liu, CEO of the new company, commented: "Moving forward, Hanersun will continue to base its corporate culture on customer value, enhancing its product portfolio to take a leading rôle in the transition to an era of green and new energy."