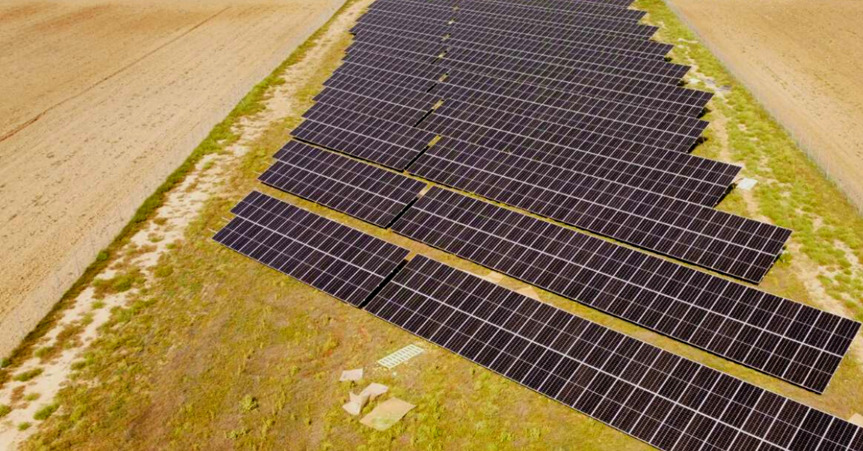 GoodWe and Greek developer and EPC Energiaki Drymou have collaborated on one of the country's largest PV projects in 2022.
The cluster project, located in the Thessaloniki suburb of Oreokastro, involves 134 independent PV plants with a medium voltage private network and a 20/150 kV power plant station, meeting the energy needs of the cities of Serres and Kilkis. The PV parks have been completed, with construction of the 20/150 kV power station and the medium voltage grid expected to be operational by Q3 2023.
GoodWe inverters were chosen for the project because of their clear LCOE (Levelized Cost of Electricity) benefits and advanced technology, with the technical experience and expertise of the company's local staff also playing an important part. In addition, the combination of GoodWe inverters and controllers is ideal for cluster type projects that have special remote-control requirements from the IPTO (Independent Power Transmission Operator).
Kostas Efthymiou, Energiaki Drymou Managing Director, commented: "The cooperation between our two companies has been excellent. Despite the fact that it was a large order in a particularly disrupted transport and supply chain environment and in the midst of international turmoil, GoodWe ensured the uninterrupted supply of its products for our projects. Also, my personal experience of working with the company's Thanasis Sakkas confirmed the correctness of our choice to select GoodWe as our partner."
Thanasis Sakkas, GoodWe Commercial Director for Europe and NA, added: "Energiaki Drymou is an experienced company and the selection of our inverters for its project was based on product quality and high output, particularly important in a very hot Mediterranean climate like Greece. Our strong local technical presence is yet another reassuring factor for investors who choose to work with us."