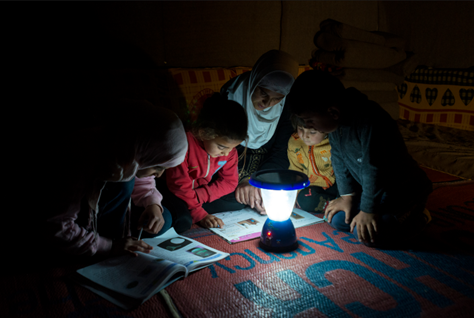 JA Solar has entered into a new collaboration with UNHCR, the UN refugee agency, to support the agency's work in the areas of sustainable housing and settlement by supplying parts of the forcibly displaced community with renewable energy resources. The project provides some 500 refugee families with solar lanterns to enable evening activities, including making it possible for children to study at night.
UNHCR representative in China, Vanno Noupech, has spoken of the many significant as yet unmet needs in addressing issues related to global displacement. The private sector has an important role to play in creating long term solutions, particularly in the areas of green energy and climate action. He expressed UNHCR's keen interest in strengthening cooperation with JA Solar in jointly providing green energy for millions of people who have been forced to flee their homes for reasons including war and environmental disasters.
JA Solar believes UNHCR's work over the past 71 years to be in line with its mission of developing solar power to benefit the entire human race and, with the two parties working closely together, the company will continue to make a unique contribution to this worthy cause.