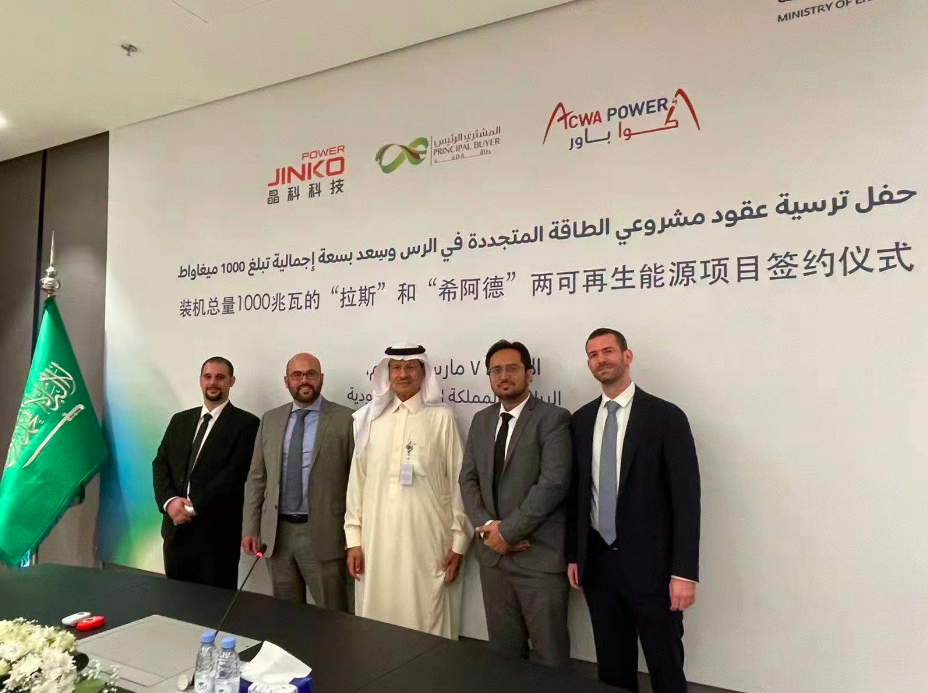 Jinko Power has announced that it has been awarded the Saad 300MWp solar PV project in a public auction by Saudi Arabia's Ministry of Energy.
The project is to be located in Central Province, some 80km from Riyadh, with electricity generated to be acquired by the Saudi Power Procurement Company (SPPC) through a 25-year power purchase agreement. Construction is scheduled to take place across 2022 and 2023.
The plant will use bifacial solar panels and, once operational, is expected to reduce Riyadh's CO2 emissions by more than 0.5 million metric tons per year, equivalent to removing approximately 100,000 cars from the city's roads.
The Saudi Minister for Energy, Prince Abdulaziz bin Salman, said that the award of the projects represents another successful milestone to deliver against the Kingdom's National Renewable Energy Program targets and is testament to its commitment to reduce energy related emissions while building a holistic and results-oriented circular carbon economy. The projects are also practical steps towards achieving a number of strategic Saudi Vision 2030 goals, for the energy ecosystem in general and for the electricity sector in particular.
Xiande Li, Jinko Power Chairman, commented:
"We are delighted with the award of the Saad project, as it represents another key milestone in our success in the region and positions us strategically in one of the largest and fastest growing renewable markets globally. We are proud to be able to make a valuable contribution through execution of this project to the growth plan set in the Saudi government's 2030 Vision."