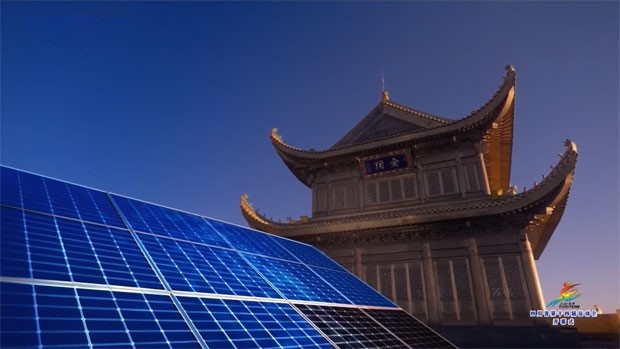 The 14th Sichuan Games opened earlier this week at the Olympic Stadium in Leshan City, its opening ceremony featuring for the first time the lighting of the inaugural flame using solar energy, with JinkoSolar N-type Tiger Neo panels chosen to be installed on site for this high profile event.
In addition to lighting the Games torch, Tiger Neo panels have also been widely used in other areas, including at installations in parts of the Olympic Village for lighting and air conditioning, carports and solar-storage-charging stations for EVs.
"We are delighted to see our most advanced Tiger Neo panels used to ignite the Games flame, underlining once again that our n-type solution remains at the forefront of technological development," commented company VP Dany Qian.