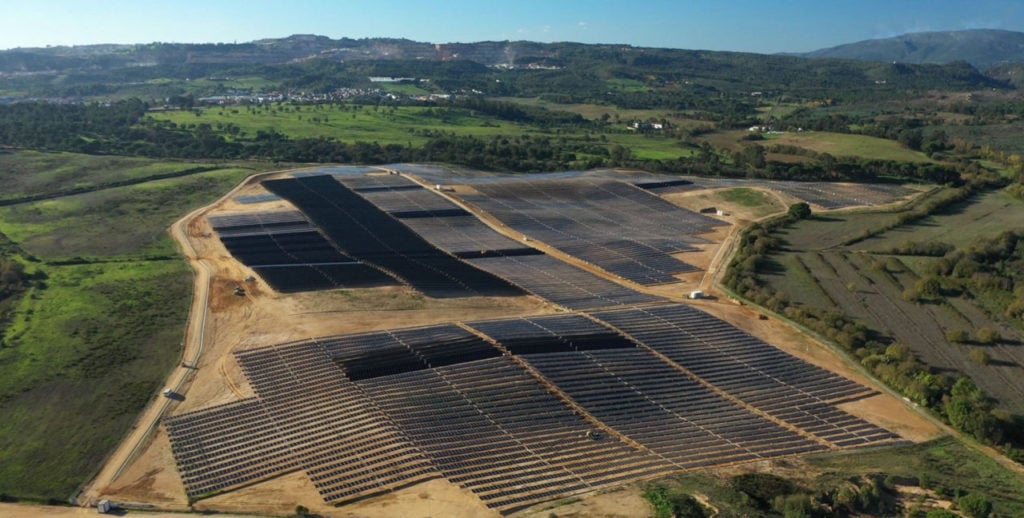 LONGi has partnered with Danish clean energy project developer Eurowind Energy on its new 22 MWp Triana Solar Power Park, which is now connected to the Portuguese grid. Located north of Lisbon in Alenquer, the 30-hectare plant is equipped with just over 41,000 LONGi bifacial modules and will provide electricity to 14,100 households, reducing the region's annual carbon dioxide emissions by an estimated 19,000 tons. The park's total energy yield is expected to average an annual 41.5 GWh.
Pedro Pereira, Eurowind Managing Director for Southern Europe, commented: "Having LONGi on board as a supplier was very helpful in financing the project, since the company is known to be a highly reliable partner. Through all the stages of development and construction, working with LONGi meant we had a transparent, communicative partner and always knew where we stood."
Construction on the plant, which began at the end of 2021 following a five-year development period, was completed in October of 2022. While the early years of the project's development presented challenges typical of the Portuguese market at the time, the country has recently made strides in simplifying its permitting and connection processes. By mid-2022 Portugal had already seen more new photovoltaic capacity installed than the total amount in 2021, with the government setting a total capacity target of 9GW by 2026.